mp3 :: Dinosaur Feathers > Teenage Whore
Let's take a brief break from the q and also a feature.
As you may already know, Dinosaur Feathers are an experimental indiepop group from Brooklyn. They will be self-releasing their new album Fantasy Memorial on March 2nd. The band weaves and mixes their varied influences (e.g. Motown, Tropicália, Africian rhythm) into their avant-pop. Listen…
Downloadable: Teenage Whore (mp3)
You can preorder Fantasy Memorial over @ Insound.
You can download their Early Morning Risers EP for free @ dinosaurfeathers.com.
Upcoming Shows:
Feb 6 @ Sycamore w/ Pearl & the Beard and Matt Singer
Feb 9 @ Piano's w/ Blair (in residency) and Xylos
Feb 13 @ Fort Useless (Mardi Gras)
Mar 5 @ the Studio at Webster Hall (Fantasy Memorial CD Release Show)
Dinosaur Feathers is on Myspace.
Dinosaur Feathers is on Twitter.
Dinosaur Feathers is on Facebook.
nyctaper post is here.
Insound page is here.
Amazon MP3 page is here.
BONUS: Vendela Vida (mp3)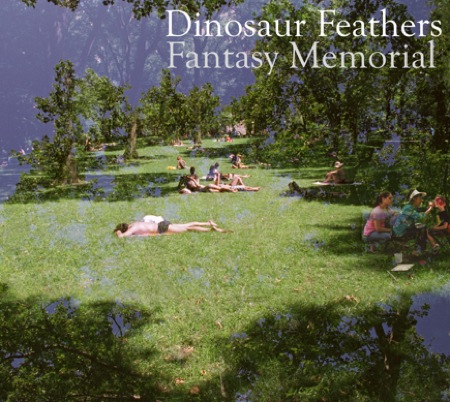 (Slightly) Related Posts: