q and also a :: Anamanaguchi
Peter Berkman of the 8bitrockandroll outfit Anamanaguchi sent us these here answers for the latest q and also a.
q: What is the last song you (really) heard?
a: Literally the last song I heard was Graveyard Girl (mp3) by M83, makes me all teary/nostalgic every time. Love it!
q: What is your favorite food?
a: Pizza without a doubt. Pretty much the only reason that I live in NYC, it's part of my quest to live out the lifestyle of a Teenage Mutant Ninja Turtle.
q: What is your favorite band to see live?
a: So many great bands playing live today, but I'd have to say at least recently, this band Peelander Z from Japan is my current favorite. We played with them at Santos Party House and they blew us away! The bass player came out on stage in a red squid costume, and they played some true high energy punk rock. They won an unsuspecting crowd over in seconds. Audience members playing instruments, human bowling, conga lines, furiously shouting unintelligible English through a thick Japanese accent, Peelander Z is not to be missed.
Listen: Ninja-High Schooool (mp3)
q: What is your favorite venue in NYC (if applicable)?
a: In Manhattan I'd say Santos Party House; Brooklyn, Death By Audio. Both places treat artists and the audience with 100% gratitude, and are just great environments to see a show. There's no bullshit at either place which is REALLY (and I mean really) refreshing in an NYC venue.
q: OK, President Obama appoints you as the first Secretary of Culture, to whom do you give your first grant?
a: All monies will be hereby granted to director/producer/writer/movie star Tommy Wiseau to finance his multi-million dollar followup projects to his epic film, The Room. If that doesn't work out, I think it's about time that Andrew WK and Fred Willard get their own talk show.
Watch:
Nardwuar vs. Andrew W.K. (youtube)
Fred Willard joke about blind prostitutes on Letterman (youtube)
q: Anything we should know about your latest project (whatever that might be)?
a: We have so many projects coming up! First off, there is the 8-Bit Alliance Tour this March – we're touring with our friends Starscream from NYC and some UK friends Sabrepulse and Henry Homesweet. The common thread that ties it all together is that we're all '8-bit artists,' but we're all also young and try not to tie ourselves down to just the 8-bit world. We want to use this tour as a way to welcome in a new audience who maybe has no idea what the hell this kinda music is.
Listen:
Future, and It Doesn't Work (mp3) by Starscream
Cityscape Dreams (mp3) by Sabrepulse
Tragic But Magic (mp3) by Henry Homesweet
Look:

We also have tons of NEW MUSIC to be released soon. One of the projects is top secret, but it's video game related and it'll be out this summer. We are SO excited about that one. The other one is NOT secret, it's a full length album – and it will probably be ready to go by early 2011! We're writing it right now and it's the best stuff we've ever written!
Listen:
Dawn Metropolis (mp3)
Jetpack Blues Sunset Hues (mp3)
Danger Mountain (Training Montage Remix by Makeup and Vanity Set) (mp3)
Anamanaguchi is on Myspace.
Anamanaguchi is on Facebook.
Anamanaguchi is on Twitter.
Anamanaguchi is on Muxtape.
Anamanaguchi is part of 8-bit Collective
Anamanaguchi has a bigcartel store.
8-bit Peoples discography is here.
Insound page is here.
Amazon MP3 page is here.
eMusic page is here.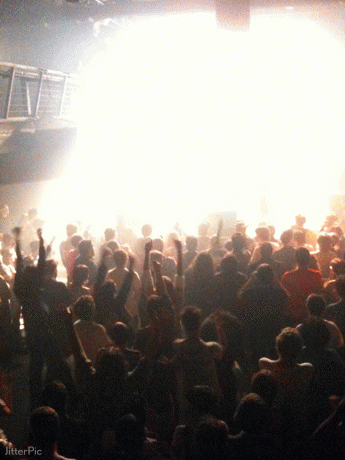 (Slightly) Related Posts: