mp3s :: I'm Still Not Going To SXSW 2010
So, as of this here post no mysterious benefactor has emerged to finance a last minute jaunt down to Austin. Hence, I am not going to SXSW. I already went through Part 1 of the Unofficial SXSW 2010 Showcasing Artists torrent, you can see the results of that… here. Here is a selection of mp3s from bands featured in Part 2. This time I was able to whittle down the list to 28 songs. Some of these tracks will probably be familiar to you, while others not so much. Listen.
Downloadables:
The Numbers Song (mp3) by Acid Girls
Transparent (mp3) by Awesome Color
Upside Down (mp3) by Banjo Or Freakout
Black Thorn Rising (mp3) by Bastard Child Death Cult
You Can Listen You Can Talk (mp3) by Carsick Cars
NO CAR NO BLOWJOB (mp3) by The Chinese Stars
Stare At Wheel (mp3) by Dios
Hot Cakes (mp3) by El Ten Eleven
Daisy (mp3) by Fang Island
Generator 2nd Floor (mp3) by Freelance Whales
Girl Pop Soda (mp3) by Gay Witch Abortion
Aves (mp3) by Gifts From Enola
k Rhythm Party 1 (mp3) by Holy Fuck
Koopa Boss Mode (mp3) by Lazer Sword
Your Friend Wil (mp3) by MC Frontalot
Bicycle (mp3) by Memory Tapes
smoke in your disguise (mp3) by New Roman Times
So Many Mike (mp3) by Peelander-Z
Suicide Cat (mp3) by Pong
Cinco (mp3) by The Ruby Suns
this is what celine dion would sound like if she had a dick (mp3) by Shitty Carwash
Street Trash (mp3) by TOBACCO
Confidence and Progress (mp3) by Tone
Ginger (mp3) by Twin Sister
Shadow Pups (mp3) by Videohippos
Conjirin' (mp3) by When Dinosaurs Ruled the Earth
Sooner or Later (mp3) by ZAZA
If you want to download all the individual tracks in this post, you should think about installing the DownThemAll! Firefox extension or try the Flash Got Firefox extension.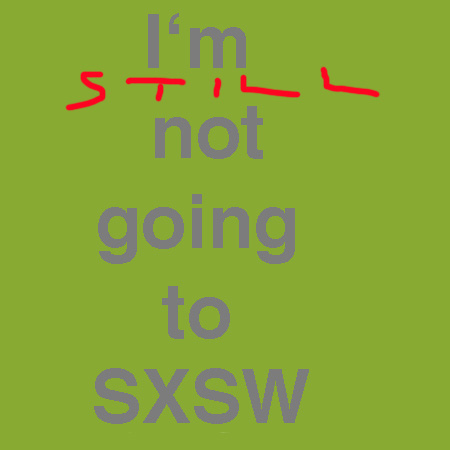 (Slightly) Related Posts: