mp3 :: Anamanaguchi > Airbrushed
Anamanaguchi has a new free digital singles series over at their website. This first one is totally your next Summer jam. Get Psyched! Listen.
Downloadable: Airbrushed (mp3)
You can download the b-side, a cover of Penpal by Tugboat at http://www.anamanaguchi.com/singles/.
Anamanaguchi plan on releasing a new single every two weeks for the rest of the Summer, so there should be another one soon. If you want to be super awesome, make sure you throw them cashmoney via paypal when you visit their site.
Also, check out this video of their recent preformance of The Scott Pilgrim Theme @ The Silent Barn (daily motion):

props to brooklynvegan
Upcoming NYC Shows:
August 13 @ First Lutheran Church /// Bronx Underground
August 14 @ Brooklyn Bowl w/ XXXCHANGE
Anamanaguchi is on the internet
Anamanaguchi is on Myspace
Anamanaguchi is on Facebook
Anamanaguchi is on Twitter
Anamanaguchi is on Muxtape
Anamanaguchi is on elbo.ws
Anamanaguchi is on Hype Machine
Anamanaguchi is on 8-bit Collective
Anamanaguchi is on 8-bit Peoples
Anamanaguchi is on bigcartel
Anamanaguchi is on Insound
Anamanaguchi is on Amazon MP3
Anamanaguchi is on eMusic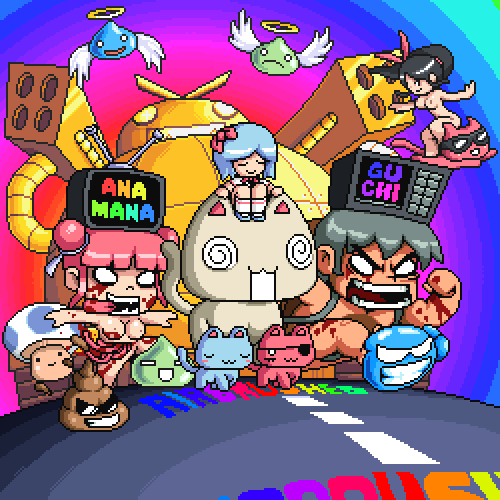 gif by paul robertson
(Slightly) Related Posts: