mp3 :: Celebration > Great Pyramid
We tweeted and tumbled about it, and as you probably can figure out we are very excited for new Celebration recordings. You may recall that the band started releasing their recordings for free in a piecemeal fashion last year. Well, they have found a home with the blogger-run Friends Records who will be releasing the collected tunes in the form of Hello Paradise on vinyl sometime around the end of 2010. Here is the latest track from said album. Listen.
Downloadable: Great Pyramid (mp3)
Streamable: Hello Paradise (bandcamp)

You can download the rest of the tracks from Hello Paradise (and while you are there you can preorder the vinyl) @ Friends Records' Bandcamp.
Upcoming NYC Show:
October 9th @ Glasslands w/ Andrew Cedermark, Woodsman, Up Died Sound
Here is the flyer:
Celebration is on the internet
Celebration is on Myspace
Celebration is on Facebook
Celebration is on Blogger
Celebration is on elbo.ws
Celebration is on Hype Machine
Celebration is on Friends Records
Celebration is on Friends Records' Bandcamp
Celebration is on Beggars
Celebration is on 4AD
Celebration is on Insound
Celebration is on Amazon MP3
Celebration is on eMusic
BONUS: Evergreen (beggars mp3)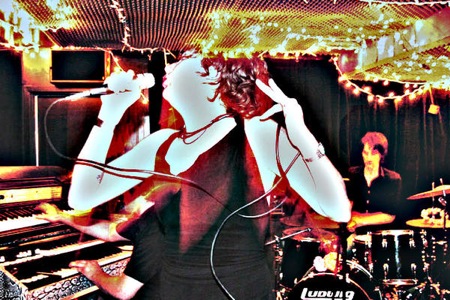 (Slightly) Related Posts: