mp3 :: Micachu & The Shapes > Everything
A new track from avant punkers Micachu & The Shapes showed up online last week. The song is from a live album of "classical crunk" recorded in collaboration with the London Sinfonietta. Listen.
Downloadable: Everything (mp3)
Chopped & Screwed is set to be released on March 21st via Rough Trade. It looks something like this: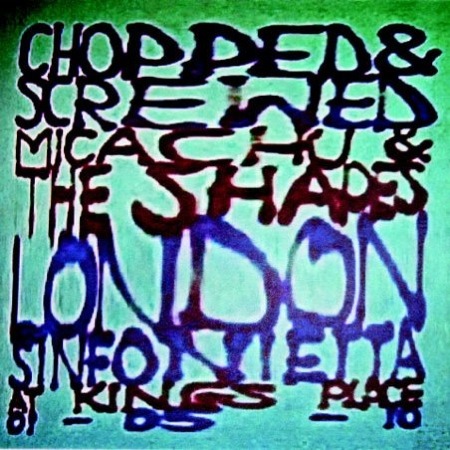 You can watch Micachu discuss her homemade instruments and song writing (as seen on the MAKE blog).
Streamable: Micachu & The Shapes (youtube)
Hopefully, the band will make the trip across the pond sometime soon and play some shows in or around NYC.
Micachu & The Shapes is on Facebook
Micachu & The Shapes is on Myspace
Micachu & The Shapes is (not really) on Posterous
Micachu & The Shapes is (not) on Twitter
Micachu & The Shapes is on elbo.ws
Micachu & The Shapes is on Hype Machine
Micachu & The Shapes is on Rough Trade
Micachu & The Shapes is on Accidental
Micachu & The Shapes is on Beggars
Micachu & The Shapes is on RCRD LBL
Micachu & The Shapes is on Other Music
Micachu & The Shapes is on Insound
Micachu & The Shapes is on Amazon MP3
BONUS:
Lips (mp3)
Lips (LV Remix) (mp3)
(Slightly) Related Posts: