q and also a :: Big Spider's Back
Yair Rubinstein a/k/a Big Spider's Back sent us these answers to our questions in this next installment of q and also a.
q: What is the last song you (really) heard?
a: New Beat (mp3) by Toro Y Moi. I love anything and everything to do with funky synth vibratos.
q: What is your favorite beverage?
a: My friend introduced me to St. Germain a couple months ago. That with soda is the jam. I also like smoothies. But those are more meals than drinks.
q: What is your favorite band to see live?
a: I really enjoyed watching Nathan Fake open up for Four Tet. I don't think I ever saw his face. He was just a big mop of hair banging his head into his laptop. Really entertaining stuff.
Listen:
Basic Mountain (mp3) by Nathan Fake
Love Cry (mp3) by Four Tet
q: What is your favorite venue in NYC (if applicable)?
a: I haven't scoured every venue, but I do enjoy Glasslands. Lots of wood paneling and big puffy clouds. I feel like I'm at a ski lodge in heaven.
q: What piece(s) of culture are you really really excited about right now?
a: I'm really into ebooks right now. I just downloaded the complete anthology of H.P. Lovecraft. I anticipate reading about three of them.
q: Anything we should know about your latest project (whatever that might be)?
a: I'm finishing up my first full-length right now. I also have some other collaborative projects in the works.
We will bring you more details on those projects at some point in the future, but for now listen a couple tracks from Big Spider's Back.
Listen:
Pyramids At Night (mp3)
Perfect Machine (mp3)
You can purchase a d/l of the Warped EP for $3 @ circleintosquare.com.
You can also grab a d/l of the Turns EP for the cost of just one email address @ circleintosquare.com.
You can d/l Big Spider's Back's BLANKS podcast @ blanksnyc.com.
You can d/l the Pop Massacre Compilation (which features numerous producers including Big Spider's Back massacring pop songs) from Friends of Friends @ fofmusic.bandcamp.com.
Be sure to check out the rest of the q and also a series… here.
Big Spider's Back is on the internet
Big Spider's Back is on Tumblr
Big Spider's Back is on Bandcamp
Big Spider's Back is on Facebook
Big Spider's Back is on Twitter
Big Spider's Back is on Myspace
Big Spider's Back is on elbo.ws
Big Spider's Back is on Hype Machine
Big Spider's Back is on Circle Into Square
Big Spider's Back is on Disco Earth
Big Spider's Back is on Amazon MP3
Big Spider's Back is on eMusic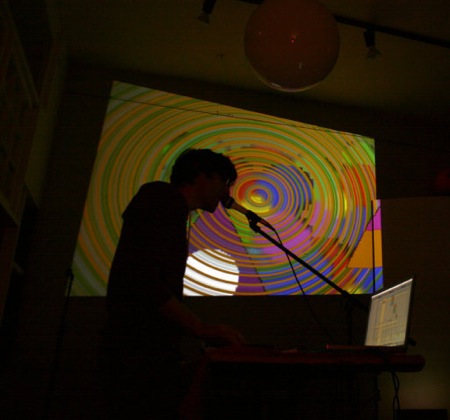 (Slightly) Related Posts: