mp3 :: Pterodactyl > Arnold's Park
So, don't you hate it when a band you like releases an album and you hear about it like one year later? But you totally have to forgive them if they do it for Deleted Art in Malmo, Sweden. Such is the case with the most recent EP from Pterodactyl. The EP is entitled Arnold's Park, and it was a vinyl-only release. Listen.
Downloadable: Arnold's Park (mp3)
The EP looks like this:
You can download a few more tracks from Arnold's Park @ pterodactyl.info.
You can maybe also purchase it over @ deletedart.org.
Upcoming NYC Show:
Pterodactyl is on the internet
Pterodactyl is on Myspace
Pterodactyl is on Blogger
Pterodactyl is on elbo.ws
Pterodactyl is on Hype Machine
Pterodactyl is on Jagjaguwar
Pterodactyl is on Brah Records
Pterodactyl is on Cardboard Records
Pterodactyl is on Deleted Art
Pterodactyl is on Altin Village
Pterodactyl is on Pukekos
Pterodactyl is on Insound
Pterodactyl is on Amazon MP3
Pterodactyl is on eMusic
BONUS: Safe Like a Train (mp3)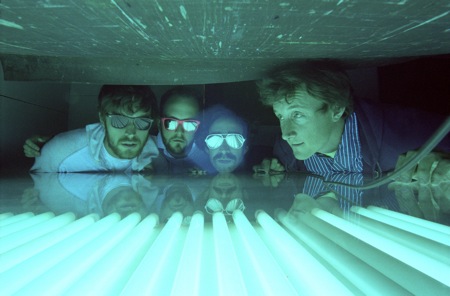 (Slightly) Related Posts: