q and also a :: Memory Tapes
Dayve Hawk a/k/a Weird Tapes a/k/a Memory Cassette a/k/a Memory Tapes sent us these answers to our questions in this next installment of the q and also a series.
q: What is the last song you (really) heard?
a: "Give Me Back My Man" by The B-52s, been obsessed with that track lately.
Streamable: Give Me Back My Man (youtube)
q: What is your favorite food?
a: Lentil soup from Norma's Middle Eastern Restaurant in New Jersey.
q: What is your favorite band to see live?
a: I don't go to shows, but I always wished I had seen Godspeed. I watch the Black Sabbath Live in Paris 1970 clips pretty constantly.
Downloadable: Moya (mp3) by Godspeed You! Black Emperor
(Editor's Note: what about Godspeed?)
Streamable: Iron Man (Live in Paris 1970) (youtube) by Black Sabbath
q: What is your favorite venue in NYC (if applicable)?
a: I really liked the Bell House.
q: OK, President Obama appoints you as the first Secretary of Culture, to whom do you give your first grant?
a: Myself, got to get a better home for my kid and some Health Insurance.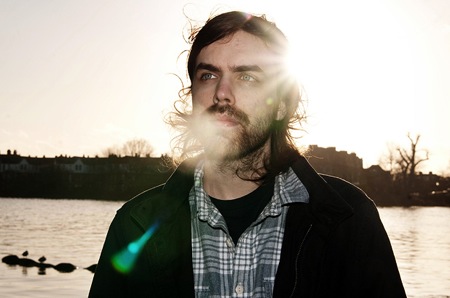 q: Anything we should know about your latest project (whatever that might be)?
a: I've got a new full-length coming in a few months. It was recorded in the wood-shack behind my house so I had more room to do real instruments… the end result is a less electronic sounding LP than Seek Magic. People seem to think everything I do is all samples but that's not how I work. I'm excited for it to finally come out.
Here are few Memory Tapes tracks plus bunch of remixes for your downloading pleasure.
Downloadables:
Today Is Our Life (mp3)
Pretend the Devil Isn't Real (mp3)
Bicycle (mp3)
Running Out Of You (Memory Tapes Version) (mp3) by Keep Shelly in Athens
Suffocation (Memory Tapes Remix) (mp3) by Crystal Castles
Havai (Memory Tapes Rework) by Babe, Terror
Excuse Me (Memory Tapes Remix) (mp3) by Gucci Mane (free album)
Imma G (Memory Tapes remix) (mp3) by Dem Getaway Boyz (free album)
Remember, you can (and let's face it probably should) pick up a copy of Seek Magic @ acephale.bigcartel.com or insound.com.
Also, be sure to check out the rest of the q and also a series… here.
Memory Tapes are on Blogger
Memory Tapes are on Twitter
Memory Tapes are on Facebook
Memory Tapes are on Myspace
Memory Tapes are on elbo.ws
Memory Tapes are on Hype Machine
Memory Tapes are on nyctaper
Memory Tapes are on RCRD LBL
Memory Tapes are on Acephale
Memory Tapes are on Sincerely Yours
Memory Tapes are on Insound
Memory Tapes are on Amazon MP3
Memory Tapes are on eMusic
(Slightly) Related Posts: