mp3s :: Best Downloadables of 2010, Vol. 1
Is it time to start listing the best tracks of year already? Why yes, yes it is. Now, a lot of these tracks have been available for a while (e.g. last year or in the GT 2010 preview), but they either had their official release this year or I just thought they should be on this list for some other reason or another. Without further ado, I give you the first volume of the Best Downloadables of 2010.
Downloadables:
BEAD (mp3) by Dinowalrus
Swim (To Reach The End) (mp3) by Surfer Blood
C'mon (mp3) by The Soft Pack
Written In Reverse (mp3) by Spoon
Ambling Alp (mp3) by Yeasayer
I Do (mp3) by Screaming Females
Self Awakening (mp3) by Ernest Gonzales
Blessa (mp3) by Toro y Moi
Friendly Ghost (mp3) by Harlem
some lonesome street corner (USF remix) (mp3) by cars & trains
Excuse Me (Memory Tapes Remix) (mp3) by Gucci Mane
Jail La La (mp3) by Dum Dum Girls
Me Thing Drawing Me (mp3) by Javelin
Everything Will Be Alright (mp3) by Golden Ages
Years (Five – Eight) (mp3) by Starscream
Teenage Whore (mp3) by Dinosaur Feathers
Can't Stay Awake (mp3) by Cloud Nothings
Be sure to check out the rest of the year's Best Downloadables:
Vol. 2 | Vol. 3 | Vol. 4 | Vol. 5
Additionally, if you like what you hear you should probably purchase music from the above artists at any of these fine online retailers:
Insound | Amazon MP3 | eMusic | Other Music
Also, If you want to download all (or most of) the tracks in this post, you should probably think about installing the DownThemAll! or FlashGot Firefox extensions.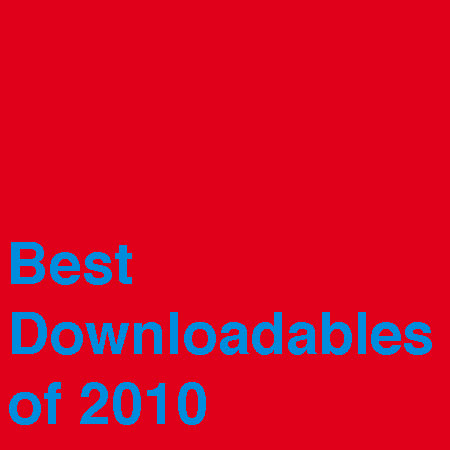 (Slightly) Related Posts: