mp3s :: The GIMME Tumblr Mix, Vol. 6
So, it's time again to share what's getting posted at our supplemental blog, GIMME Tumblr. If you want to follow GIMME Tumblr, here is the rss feed, or you could just join Tumblr.
You can stream all the songs in this mix using the Yahoo media player at the bottom of the page OR if you are browsing with Chrome you can play (and scrobble) the whole page using the ex.fm extension OR you can just download any or all of the tracks at your leisure and play them using a digital media player of your choice. Listen.
Downloadables:
Oh, and make sure you check out the other Tumblr Mixes.
And if you like what you hear you should probably purchase music from the above artists at any of these fine online retailers (or your local independent record store):
Insound | Amazon MP3 | eMusic | Other Music
Also, If you want to download all (or most of) the tracks in this post, you should probably think about installing the DownThemAll! or FlashGot Firefox extensions.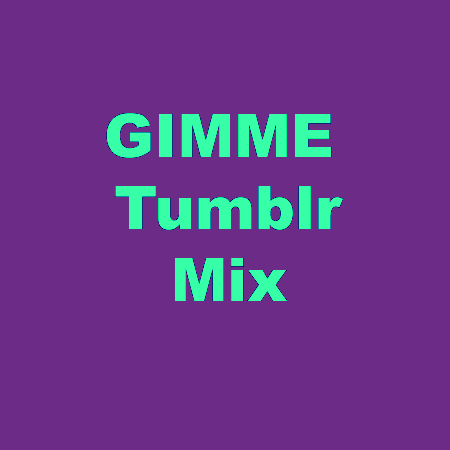 (Slightly) Related Posts:
(Pretty Much) No Related Posts