mp3 :: Hella > Yubacore
As you should already know, the postmathrock outfit know as Hella is presently comprised of just two founding members, Zach Hill and Spencer Seim. The duo is set to release its latest album, Tripper via the Sargent House label on August 30th. Here is the 2nd brain-melting track the band has dropped pre-release.
Listen.
Downloadable: Yubacore (mp3)
You can preorder Tripper in various formats over @ hellomerch.com.
And here is a shot of Hella engaging in everyone's favorite meme (well, except Xzibit), planking.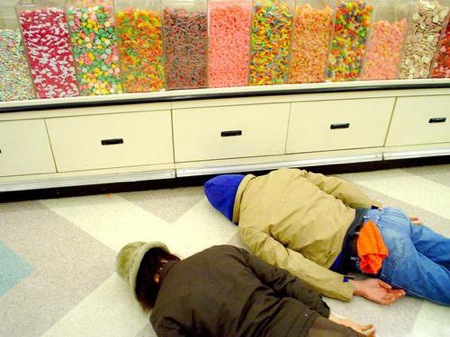 Oh, and here is what the band looks like in non-plank form:
Hopefully, the band will play some shows in the NYC area in the not-too-distant future.
Hella is on Bandcamp
Hella is on Tumblr
Hella is on Facebook
Hella is on elbo.ws
Hella is on Hype Machine
Hella is on Sargent House
Hella is on Ipecac
Hella is on Insound
Hella is on Amazon MP3
Hella is on eMusic
BONUS: Headless (f/k/a Untitled) (mp3)
(Slightly) Related Posts: