mp3 :: Throwing Up > Big Love
So, UK punkers Throwing Up sent us this track of heavy pop off their upcoming 7″, Big Love b/w Red Ribbon. The vinyl is set to come out on 12th March. Hopefully, preorder info will be available soon.
Listen.
Downloadable: Big Love (mp3)
The 7″ cover art looks like this.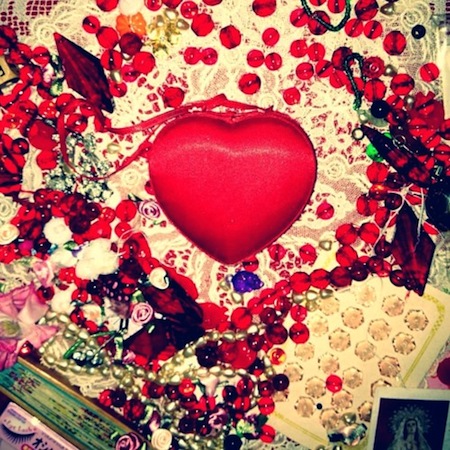 The band has a couple of gigs in NYC/Brooklyn before they head down to SXSW.
Upcoming NYC Dates:
Throwing Up is on Tumblr
Throwing Up is on Soundclound
Throwing Up is on Facebook
Throwing Up is on elbo.ws
Throwing Up is on Hype Machine
Throwing Up is on What's Your Rupture
Throwing Up is on Insound
BONUS: MEDICINE (mp3)
(Slightly) Related Posts: