mp3 :: Diamond Terrifier > Adamantine
Diamond Terrifier is Sam Hillmer of Zs. If you can't tell from the name, Diamond Terrifier does not make easy music. Combining saxophone, samples and electronics in a minimal dronescape, Diamond Terrifier makes the music that will be playing in your next fevery stress dream.
Listen.
Downloadable: Adamantine (mp3)
On August 14th, Northern Spy will release Diamond Terrifier's full length debut, Kill The Self That Wants To Kill Yourself.
You can preorder KTSTWTKY @ northern-spy.com.
Upcoming Show:
Diamond Terrifier is on the internet
Diamond Terrifier is on Soundcloud
Diamond Terrifier is on Twitter
Diamond Terrifier is on Facebook
Diamond Terrifier is on Hype Machine
Diamond Terrifier is on Northern Spy
Diamond Terrifier is on Amazon MP3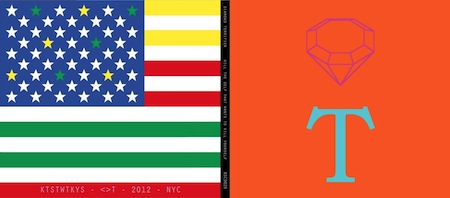 (Slightly) Related Posts: