mp3 :: Dan Friel > Thumper
Noisemaker Dan Friel has shared another track from his first post-Parts & Labor full length LP, Total Folklore. The LP is set for release on February 19th via Thrill Jockey.
Listen.
Downloadable: Thumper (mp3) (soundcloud)
Friel has also been crafting some hand-made music boxes. Thrill Jockey is giving one away that plays the song "Thumper". Here is a little demo.
Watch.
To be entered to win it all you need to do is preorder Total Folklore @ thrilljockey.com.
Upcoming NYC show:
Besides playing solo, Dan will be joined by an all-start big band, featuring Patrick Stickles (Titus Andronicus), Greg Fox (Guardian Alien) Bernard Gann (Liturgy / Guardian Alien), BJ Warshaw (Parts & Labor), Shahin Motia (Oneida, Ex-Models), Grasshopper, and Karen Waltuch, with more TBA.
Dan Friel is on the internet
Dan Friel is on Facebook
Dan Friel is on Twitter
Dan Friel is on elbo.ws
Dan Friel is on Hype Machine
Dan Friel is on Thrill Jockey
Dan Friel is on Important
Dan Friel is on Green Age
Dan Friel is on Other Music
Dan Friel is on Insound
Dan Friel is on eMusic
BONUS: Ulysses (promo edit) (mp3)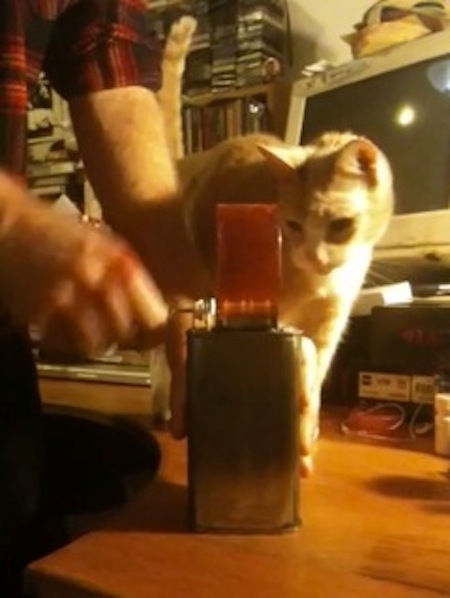 (Slightly) Related Posts: