audio stream :: Roomrunner > Ideal Cities
So, Roomrunner recently released their first full length LP, Ideal Cities via Baltimore's own Fan Death Records. Yes, Ideal Cities draws from the history of posthardcore, math rawk, and dare I say it, grunge rock. What Denny Bowen and Co. have have done here is craft a massively catchy/dissonant noise rock masterpiece. But forget trying to define the subgenre it fits into, this is just a great rock 'n' roll album. You need to listen to this. Turn the volume on your computer up and stream it (then buy it and then go see Roomrunner play live).
Listen.
Streamable: Ideal Cities (bandcamp)
You can buy the digital version at roomrunner.bandcamp.com (or on the cheap @ emusic.com).
You can buy the LP at fandeathrecords.com.
No word yet release details re: CD, Cassette, DAT, or 8-track.
Upcoming NYC Show: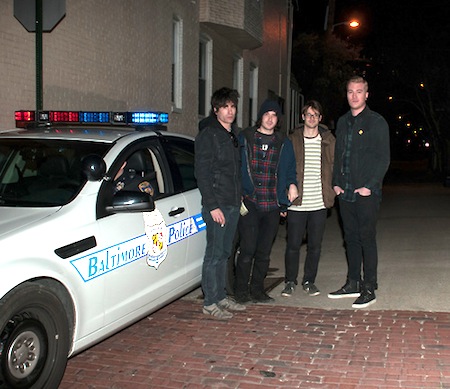 (as seen)
Roomrunner is on Tumblr
Roomrunner is on Bandcamp
Roomrunner is on Twitter
Roomrunner is on Facebook
Roomrunner is on elbo.ws
Roomrunner is on Hype Machine
Roomrunner is on Fan Death Records
Roomrunner is on Free Music Archive
Roomrunner is on Insound
Roomrunner is on eMusic
BONUS: Spinning (mp3)
(Slightly) Related Posts: