audio stream :: The Flag > Alpha 60 Punch Out
"Let's start with clarity, and reassurance: The Flag is not another Black Flag reunion band."

– Nick Sylvester, GODMODE Records
The Flag is Ted McGrath (formerly of Antimagic and These Are Powers). More specifically, The Flag is the experimental rock project of Ted McGrath, who takes ideas both pop and NOT pop and blends them together in a swirl of distorted vocals, electronics, guitar, live drums, and drum machine. GT favs GODMODE dropped The Flag's new cassingle on Tuesday. The A-Side is this headnodinducing propulsive jam.
Listen.
Streamable: Alpha 60 Punch Out (soundcloud)
The Alpha 60 Punch Out b/w Neighbors cassingle will be available @ shop.entergodmode.com sometime soon.
AND, you can stream the B-Side, Neighbors @ soundcloud.com.
Upcoming Shows:
The Flag is on the internet
The Flag is on Bandcamp
The Flag is on Facebook
The Flag is on Twitter
The Flag is on Soundcloud
The Flag is on Hype Machine
The Flag is on GODMODE
BONUS: Bad Blood (mp3)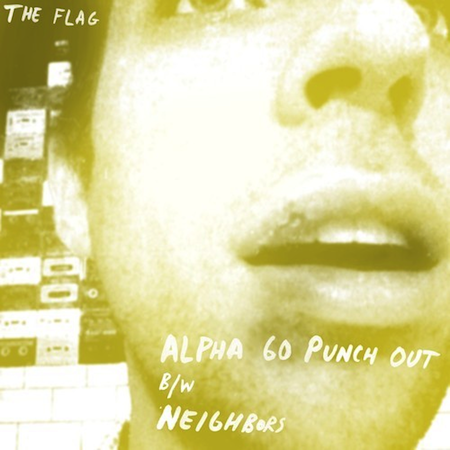 (Slightly) Related Posts:
(Pretty Much) No Related Posts