album stream :: Beach Arabs > Wild Movement
Hey, I know it's CMJ and all, but have you taken time to listen to the Beach Arabs LP? It's called Wild Movement, and it is available now via Mouca Records. Liz Hogg, Nathaniel Sabat and Wyatt Harte have created a post-punk document that harkens back to (let's say) Leeds in 1980 but also feels totally modern. Here is a stream of the whole album.
Listen.
Streamable: Wild Movement (bandcamp)
You can pick up the limited edition cassette version of Wild Movement @ insound.com.
You can pay-what-you-want for their new live tour EP @ moucabeacharabs.bandcamp.com.
Beach Arabs are on Bandcamp
Beach Arabs are on Facebook
Beach Arabs are on Soundcloud
Beach Arabs are on YouTube
Beach Arabs are on Hype Machine
Beach Arabs are on Mouca Records
Beach Arabs are on Insound
Beach Arabs are on eMusic
BONUS: Airborne Castrati (mp3)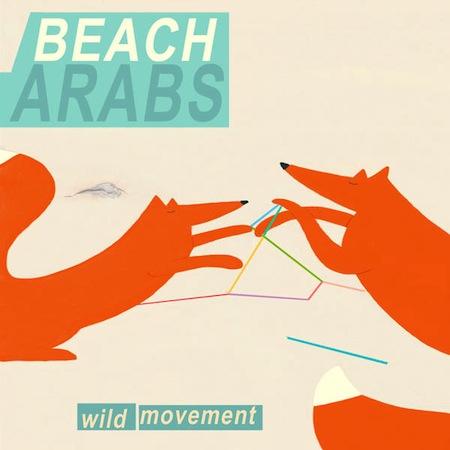 (Slightly) Related Posts: