best of 2013 :: Favorite Albums
Here are 26 albums that I totally loved this year. You can listen to one track from each of these albums all in one handy playlist @ https://soundcloud.com/gimmetinnitus/sets/best-releases-2013 (which unfortunately can't be embedded here), but I've included some sort of streaming media and/or mp3 for all the albums below.
Now stream up some amazing music and go buy all or at least some albums, assuming you have not already. But hey, maybe you want to pick up some extra copies? I don't know.
Listen.
You can follow the rest of the GIMME TINNITUS "best of" coverage using this link.
If you like what you see/hear you should probably purchase music from the above artists at any of these fine online retailers or your local independent record store or better yet buy directly from the band next time you go out to a show:
Insound | eMusic | Other Music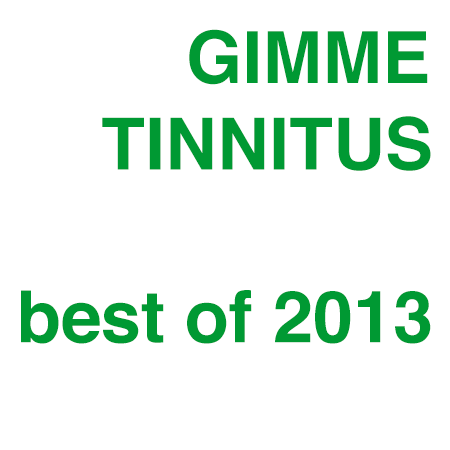 (Slightly) Related Posts: