audio stream :: Mirror Travel > I Want You To Know
You may remember Follow That Bird from Matador Records 2010 Austin-only compilation Casual Victim Pile. Well, the trio of Tiffanie Lanmon (drums), Paul Brinkley (bass/vocals), and Lauren Green (guitar/vocals) is back with a new name, Mirror Travel, and a new album, Mexico. Recorded in Texas art mecca Marfa with Gory Smelley, Mexico finds the band sharpening their jangly garage pop on a psychedelic edge. The album comes out on October 15th via Modern Outsider. This here is the lead single.
Listen.
Streamable: I Want You To Know (soundcloud)
You can preorder Mexico @ modernoutsider.bigcartel.com.
You can listen to the title track @ soundcloud.com.
Mirror Travel is on Tumblr
Mirror Travel is on Bandcamp
Mirror Travel is on Facebook
Mirror Travel is on Twitter
Mirror Travel is on Hype Machine
Mirror Travel is on Modern Outsider
BONUS: The Ghosts That Wake You (mp3) by Follow That Bird!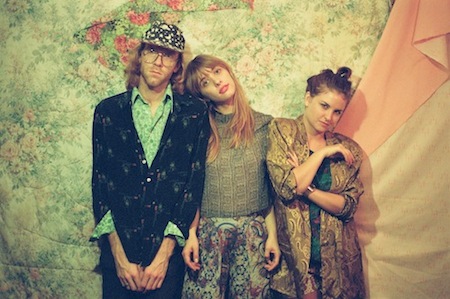 (Slightly) Related Posts: