mp3 :: Ed Schrader's Music Beat > Pantomime Jack
Did You Hear The New New Ed Schrader's Music Beat Song??
ESMB recently dropped the lead single from their next LP and Infinity Cat debut, Party Jail. And it is an awesome mix of catchiness and dissonance, which is what we have come to expect from Mr. Schrader and Mr. Rice, no?
Listen.
Downloadable: Pantomime Jack (mp3)
Party Jail will be available @ infinity-cat-recordings.myshopify.com sometime this Spring.
The album looks like this: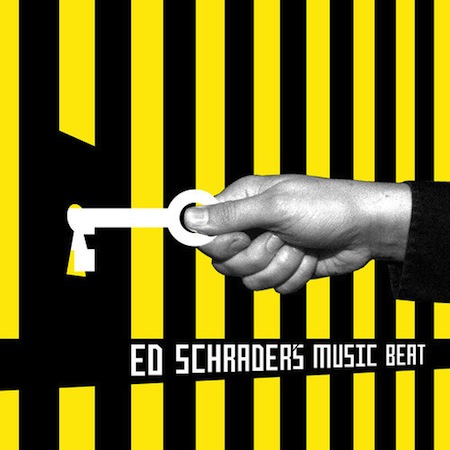 Oh and, Ed Schrader's Music Beat is on tour right now with Future Islands:
3/24 – Cleveland, OH @ Grog Shop
3/7 – Oxford MS @ Proud Larry's
3/8 – Baton Rouge LA @ Spanish Moon
then SXSW and then
3/25 – Grand Rapids, MI @ Pyramid Scheme
3/26 – Chicago, IL @ Lincoln Hall
3/27 – Madison, WI @ High Noon Saloon
3/28 – Minneapolis, MN @ Triple Rock Social Club
3/29 – Fargo, ND @ The Aquarium
3/31 – Billings, MT @ The Rallyard
4/1 – Bozeman, MT @ The Filling Station
4/2 – Spokane, WA @ The Bartlett
4/3 – Seattle, WA @ The Crocodile
4/4 – Vancouver, BC @ Rickshaw Theatre
4/5 – Portland, OR @ Doug Fir Lounge
4/6 – Eugene, OR @ Cozmic Pizza
4/7 – Arcata, CA @ Humboldt Brews
4/8 – Reno, NV @ The Holland Project
4/9 – Santa Cruz, CA @ The Catalyst
4/10 – San Francisco, CA @ The Chapel – SOLD OUT
4/20 – Phoenix, AZ @ The Crescent Ballroom
4/21 – El Paso, TX @ Lowbrow Palace
4/22 – Marfa, TX @ Padre's – FREE
4/23 – Austin, TX @ The Mohawk
4/24 – Dallas, TX @ Three Links
4/25 – Little Rock, AR @ Stickyz Rock'n'Roll Chicken Shack
4/26 – Birmingham, AL @ The Bottletree
4/29 – Philadelphia, PA @ First Unitarian Church
4/30 – New York, NY @ Webster Hall
5/1 – Washington, DC @ 9:30 Club
5/7 – London, UK @ Electric Ballroom
5/8 – Manchester, UK @ Sound Control
5/10 – Brighton, UK @ The Great Escape
5/14 – Munster, DE – Gleis 22
5/17 – Hannover, DE – Cafe Glocksee
5/18 – Dresden, DE – Beatpol
5/19 – Leipzig, DE – Conne Island
5/20 – Nurnberg, DE – K4
5/21 – St. Gallen, SUI – Palace
5/22 – Luzern, SUI – Sudpol
5/23 – Offenbach, DE – Hafen 2
5/25 – Koln, DE – Gebaude 9
5/26 – Munchen, DE – Feierwerk
5/28 – Wien, AUT – Flex
Ed Schrader's Music Beat is on Bandcamp
Ed Schrader's Music Beat is on Blogger
Ed Schrader's Music Beat is on Twitter
Ed Schrader's Music Beat is on Soundcloud
Ed Schrader's Music Beat is on Facebook
Ed Schrader's Music Beat is on Hype Machine
Ed Schrader's Music Beat is on Free Music Archive
Ed Schrader's Music Beat is on Infinity Cat
Ed Schrader's Music Beat is on Load Records
Ed Schrader's Music Beat is on Upset the Rhythm
Ed Schrader's Music Beat is on Fan Death Records
Ed Schrader's Music Beat is on Big Cartel
Ed Schrader's Music Beat is on Insound
Ed Schrader's Music Beat is on Amazon MP3
Ed Schrader's Music Beat is on eMusic
BONUS: Radio Eyes (mp3)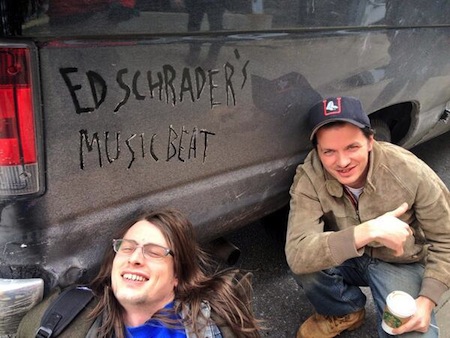 (photo by @futureislands)
(Slightly) Related Posts: