mp3 :: Mayor Creep > Scot With One T
Mayor Creep is a Brooklyn-based "slime punk" band featuring members of Dinosaur Feathers, We Run, Brother Reverend, Howth, and a rusting can of Ecto-Cooler they found floating in the Gowanus. Mayor Creep has a new split cassette with Hounds Basket entitled KRANGNITAS. Now if you are wondering "what is slime punk"? You just need to download the track below to find out.
Listen.
Downloadable: Scot With One T (mp3)
The digital of the Mayor Creep side is free @ http://mayorcreep.bandcamp.com/album/krangnitas-split.
Here is the KRANGNITAS track listing:
1. Bike Lane – MAYOR CREEP
2. Scot With One T – MAYOR CREEP
3. Cloud – HOUNDS BASKET
4. Remember When – HOUNDS BASKET
Mayor Creep just recently had a release party for the cassette w/ Hounds Basket. Keep an eye out for more Mayor Creep shows in the near future, and buy the cassette at the merch table, ok?
Mayor Creep is on Bandcamp
Mayor Creep is on Facebook
Mayor Creep is on Twitter
Mayor Creep is on Soundcloud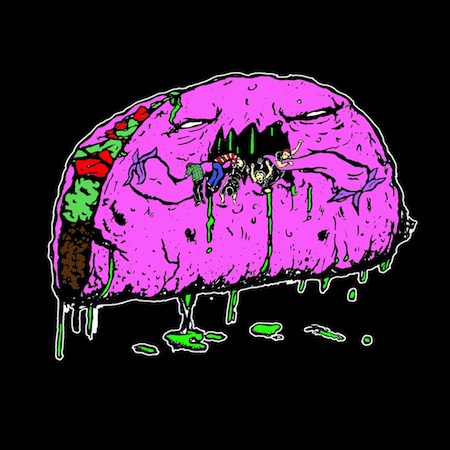 (Slightly) Related Posts: