album stream :: Super Medusa > Doomed Boy
You know Super Medusa. They have gone by many monikers: Super Minotaur, Doomed Boys, Sorority Vomit. Well now, the Sorority Vomit name has morphed into a collective of artists including: Super Medusa, Pluto Monday, Gee and Tom Lincolnway (of Super Medusa, duh). With the latest name change the band of Grand Rapids, MI punks has gone back to the Greek mythos for inspiration. Future name changes may include: Super Hephaestus or Super Uranus, jk. Anyway, Sorority Vomit has released this statement regarding Super Medusa's first release Doomed Boy.
Doomed Boy is about growth of the mind and spiritual awakening. It deals with loss of love, discontentment of the ugly tendencies of humans, and accepting things beyond you. It promotes thought and achieving a blissful life.
In other words, this trio has got the goods.
Listen.
Streamable: Doomed Boy (bandcamp)
You can download the Doomed Boy digital right now for free @ sororityvomit.bandcamp.com. The cassette (in green or tangerine!) will be available on the day known as Cassette Day (which is tomorrow).
Super Medusa doesn't really have a web presence yet.
Sorority Vomit is on Tumblr
Sorority Vomit is on Bandcamp
Sorority Vomit is on Twitter
BONUS: Lapse (mp3)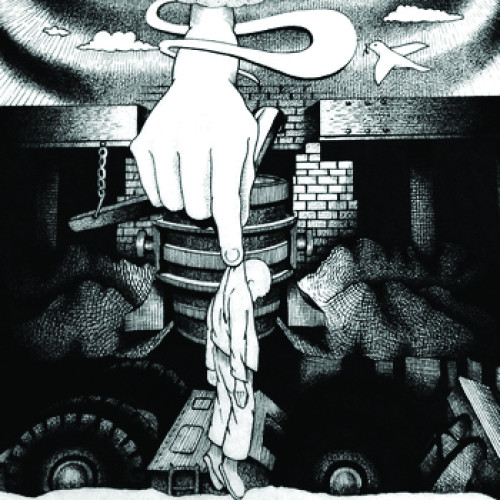 (Slightly) Related Posts: