show :: 12/31/14 @ AVIV > The Exploding In Sound + Ipsum Mag + GIMME TINNITUS New Years Eve Party
GIMME TINNITUS, Ipsum Mag and Exploding In Sound are teaming up for New Years Eve! Come celebrate the end of 2014 and the beginning of 2015 in lovely East Greenpoint at the brand new DIY venue AVIV.
The Bands:
DOORS: 6:30 PM
MUSIC: 7:00 PM
TICKETS: $8
ALL AGES!!
FREE PIZZA AT DOORS!!
FREE HIGH LIFE TOAST AT MIDNIGHT (the champagne of beers)!!
RSVP @ FB: https://www.facebook.com/events/1516725528583398/
RSVP @ OMR: http://www.ohmyrockness.com/shows/245801
COME OUT!
AVIV is on Facebook
AVIV is on Oh My Rockness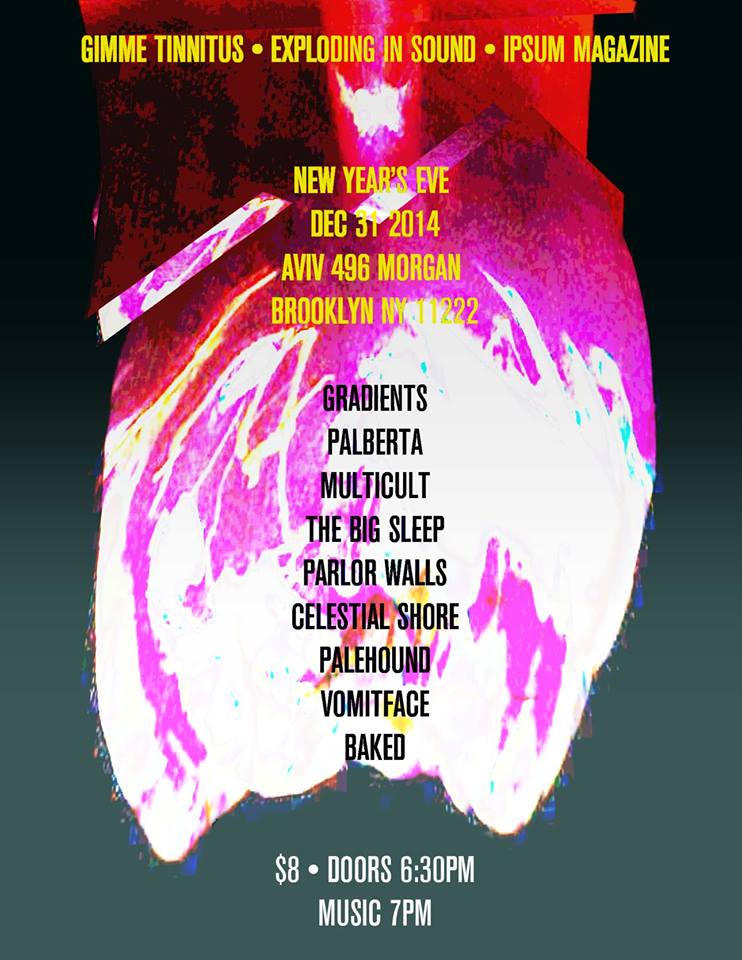 (flyer: multicult)
(Slightly) Related Posts:
(Pretty Much) No Related Posts