stream these :: Uncommon Nasa + Phone Home + NEEDS + feedtime + Lilacs & Champagne + Karp + NOTS
So, here is this week's round up of all the necessary audio/video streams. I'm pretty sure that I am leaving something out. Leave a comment and let me know what's missing.
Listen.

KUNDUZ by Uncommon Nasa is off the newly released and totally fresh Cold War Era cassette from I had An Accident Records (limited to 150 "jelly" green cassettes). Get it.




Bean is the latest single by bklyn psychy postrockers Phone Home. If you like, DL it on the bandcamps. See them play at Palisades on February 13th!




NEEDS of Vancouver play fantastically sarcastic hardcore punk rock. Their new self titled LP doesn't come out until 5/8/15 via File Under: Music. In the meantime, check out We Forgot The Records To Our Record Release Show.




feedtime has a new single called flatiron! You can stream it below and then (if you are smart) preorder the 7″.




Tripped out trippers Lilacs & Champagne have a new album of softcore, Midnight Features Vol. 2: Made Flesh coming out 3/17/15 via Mexican Summer. Here is the title track.
–




Gauze by Karp a/k/a Kill All Redneck Pricks is off the 1993 comp Stars Kill Rock. You can purchase the whole thing in digital format at the Kill Rock Stars bandcamp.




Finally, GT favs NOTS stopped by BTR Live.




AND remember there's always lots to stream at the GIMME TINNITUS Soundcloud or the GT Youtubes, and also at the GT Tumblr too.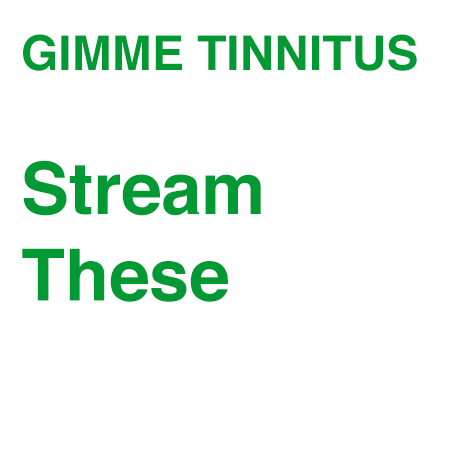 (Slightly) Related Posts: