stream these :: True Deceiver + Love of Diagrams + Mwahaha + No Joy + BBDDM + Dan Deacon
So, here is this week's round up of all the necessary audio/video streams. I'm pretty sure that I am leaving something out, so leave a comment and let me know what's missing. Or not.
Listen.

First up there is a new (relatively) doomy cars and trains side project called True Deceiver! Stream it now below or pay what you want.




GT favs Love of Diagrams has a video for their track Double Negative, which is side one, track one off of their new album BLAST. Buy it from Bedroom Suck.




Oakland-based psychers Mwahaha started posting new jams to their Soundcloud. Check out Pontiac below.




New No Joy track Everything New is streaming via the youtubes.




Zebra Boy is the new song by Baby Birds Don't Drink Milk. They were "born in the belly of a whale, discovered by the kool-aid man". Preorder their new album Kill The Fuzz.
The awesomely mind melting DDWIWDD (Dan Deacon "When I Was Done Dying") showed up on Adult Swim's Off The Air the other day. Now you can watch it here and stuff.
Without A Care by Detroit's own Turn To Crime is your new noisepop anthem. Listen to in now. Preorder their new LP, Actions on Mugg & Bopp now.
Oh and if you are looking for a new ringtone, check out these from Scanner: https://soundcloud.com/scanner/sets/ringtones

AND remember there's always lots to stream at the GIMME TINNITUS Soundcloud or the GT Youtubes, and also at the GT Tumblr too.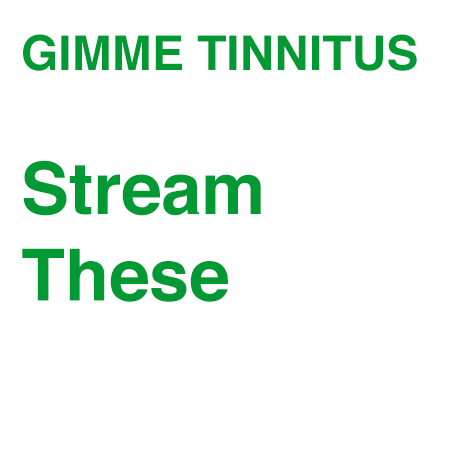 (Slightly) Related Posts: