q and also a :: DONE
The pretty much ungoogleable band known as DONE sent us these answers to our questions in this next installment of q and also a.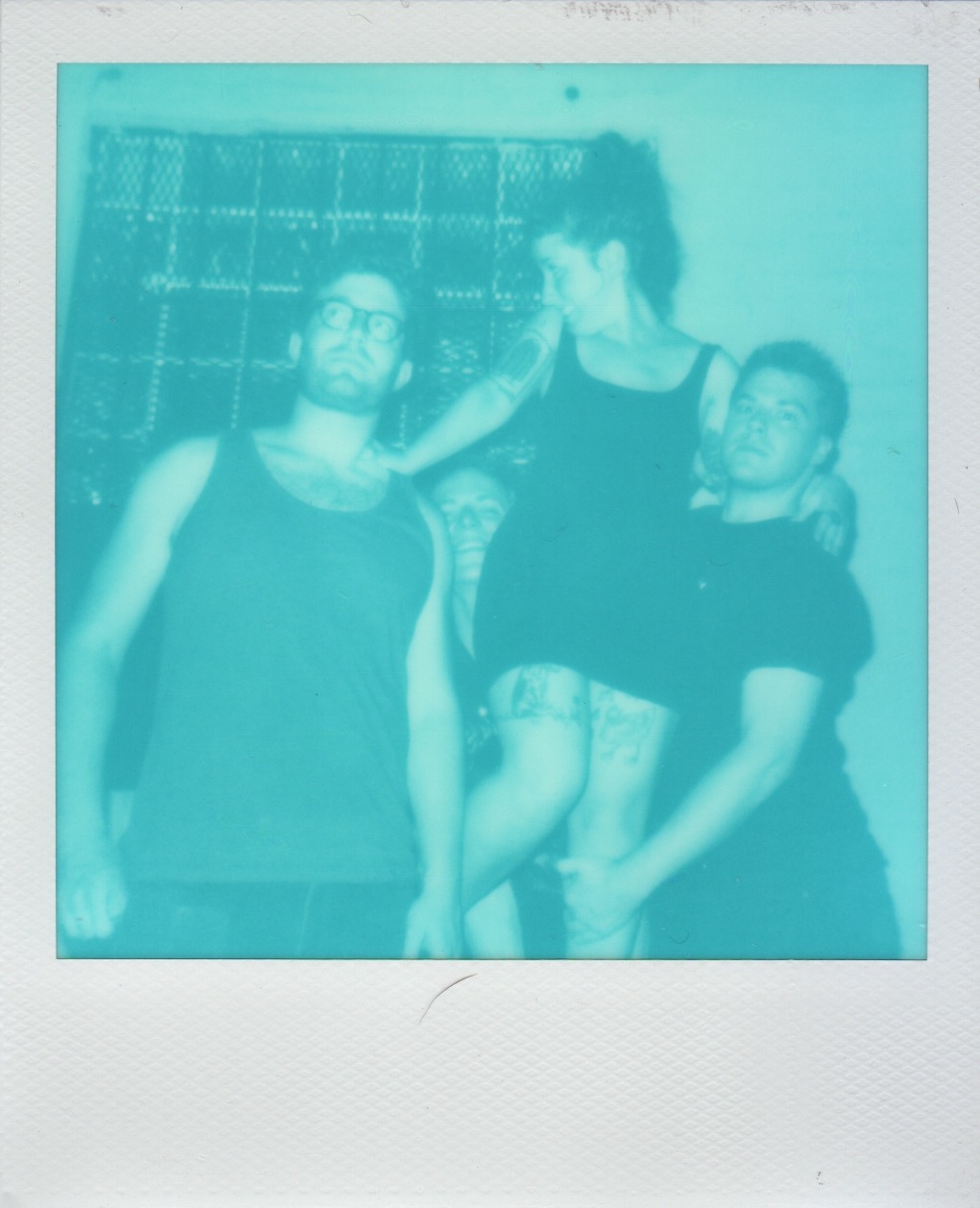 q: What is the last song you (really) heard?
Kent: "Ghost Ship" on the new Blur album is my first song of the summer, but I recently had a dream in which Kendrick Lamar and I rode roller coasters together so I think "These Walls" is probably the real answer.
Ino: Rave On, by Cults (my favorite band) is constantly in my head.
Steph: I came home from work the other day to find my roommates three hours deep into Tuvan throat singing videos on YouTube, so I guess the last song I reeeeeeally heard was "Chiraa-Khoor" by Huun Huur Tu.
Sean: Miguel's new song "The Valley" is the filthiest thing ever recorded and I love it so much. Otherwise in terms of "deep listening" Ino, Stef and I got drunk a few weeks ago and listened to Einstein On The Beach and now all our lyrics are just a series of numbers.




q: What is your favorite way to listen to music, and how do you usually listen to music?
K: A good walking or biking soundtrack. Making A to B more enjoyable is the best use of music for me.
I: I enjoy listening to full albums while staring straight ahead in deep contemplation. How I usually listen to music is the Cults (my favorite band) radio station while I'm bartending.
St: My favorite way to listen to music is mixtapes on a walkman, but usually it's just various girly Pandora stations (lately: Delta 5 and Bikini Kill) I put on at work or while studying.
Se: Through undamaged headphones / through damaged headphones.



q: What is your favorite artist/band to see live?
K: Dagger Shores.
I: Although I have never seen Cults (my favorite band) live, I imagine they would be. Otherwise, Clean Girls.
St: Either Kelly Clarkson or Dan Deacon or our friends in No Honeymoon.
Se: Yvette.




q: What is your favorite venue (in NYC, if applicable)?
K: I really miss the National in Richmond. Great sound, and you could see see big and/or local acts there depending on the night. As far as NYC I never really have a bad time at The Silent Barn and I'm pretty excited about this new place Aviv – feels like reliving the true punk basements of my youth.
I: Tough one. Does Cults (my favorite band) run one here? Otherwise probably Silent Barn or Palisades.
St: I love going to shows at Lincoln Center.
Se: Silent Barn rules #ripdba.



q: What piece(s) of culture are you really really excited about right now?



I: Cults.
St: Tuvan throat singing.
Se: Jillian Tamaki's "Sexcoven" for the Frontier series is my favorite comic of the year right now, go to Vinyl Fantasy in Bushwick and pick up a copy ASAP.




q: Anything we should know about your latest project (whatever that might be)?
K: False advertising. Marriages can be saved by clear and open lines of communication and in some cases professional counseling.
I: [saxophone emoji].
St: I am teaching myself to throat sing.
Se: I think we're going full dub this winter.






DONE just released it's new EP called Six Songs To Save Your Marriage. You can pay what you want for the digital EP @ donewithmusic.bandcamp.com right now. It may be available on cassette at some point in the near future.
Listen.



DONE is on Facebook
DONE is on Bandcamp
DONE is on Twitter
DONE were on GTRT last month. They played Immigrant Song @ 33 1/3 RPM. It was fantastic.
BONUS: Sailcat (mp3)
(Slightly) Related Posts: