show :: 10/31/15 @ Cake Shop > GT HALLOWEEN COVERS SHOW w/ Wire + The Smiths + Stone Temple Pilots + Bruce Springsteen + Blondie + The Ramones + Violent Femmes


Are you ready for the GT HALLOWEEN COVERS SHOW AWESOMENESS?
This is the third year GIMME TINNITUS has helped put together Cake Shop's famous Halloween Tribute Night! There will door prizes, and a totally rad best costume prize… so dress up!
Featuring…



10/31/15 @ Cake Shop
152 Ludlow Street NYC
$10 ~ 21+ (sorry)
8pm SHARP


FB Page: facebook.com/events/1649194135363744
OMR Page: ohmyrockness.com/shows/277284
Tix: ticketfly.com/event/974475


Cake Shop is on the internet
Cake Shop is on Facebook
Cake Shop is on Twitter
Cake Shop is on Youtube
Cake Shop is on Oh My Rockness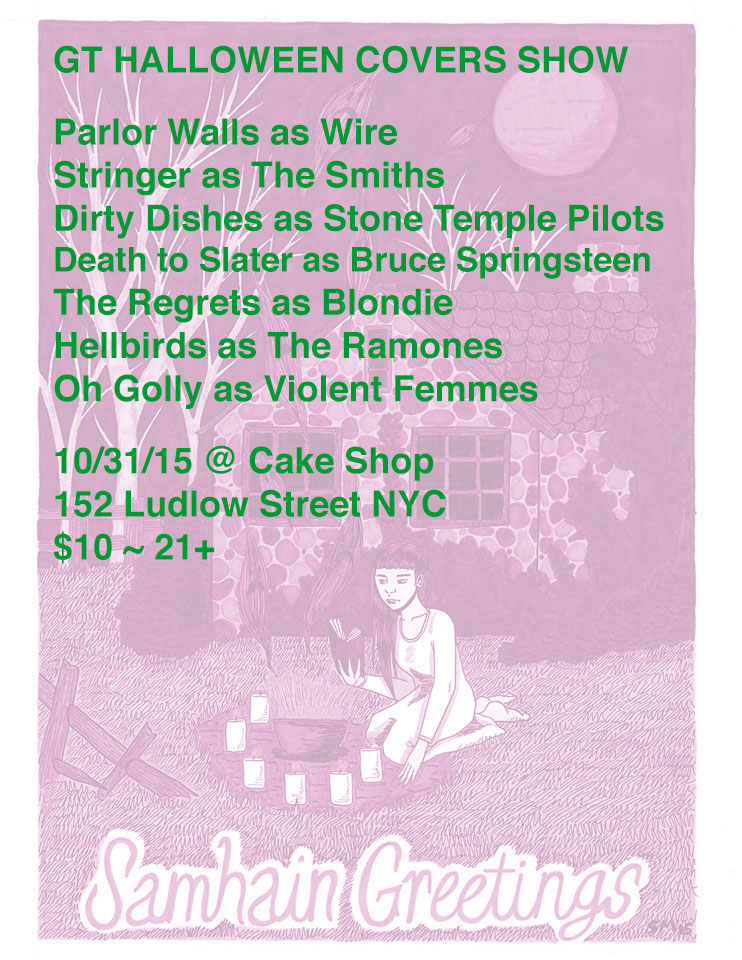 (Slightly) Related Posts: