premiere :: Sharkmuffin > Red


We are super excited to premiere the latest Sharkmuffin track!
This is called Red (and it features Davey Jones from Lost Boy ? on guitar and Sharif Mekawy from Looms on drums).
The members of Sharkmuffin sent us these answers to our questions for this next installment of q and also a.


q: What is the last song you (really) heard?
tarra thiessen: Drake Hotline Bling
natalie kirch: The new stuff we are finishing for our next LP. We start recording Monday.
kim deuss: The last song we played at practice last night, a new one called "Stacy."


q: What is the first album you remember purchasing?
tt: Spice Girls.
nk: Spice Girls.
kd: Ace of Bass.


q: What is the last album you purchased?
tt: Fuzz's II.



nk: A live Buzzcocks 7."



kd: David Bowie's Black Star.


q: What is your favorite artist/band to see live?
tt: GWAR & Thee Oh Sees.



nk: There are so many friends' bands that I love seeing live in NYC so it's hard to pick and choose. In terms of bigger acts, I'd probably go with Ty Segall.



kd: It would either be Tame Impala for musical content, or The Flaming Lips for entertainment value.



q: What is your favorite venue (in NYC, if applicable)?
tt: Shea Stadium.
nk: Shea Stadium is a really fun DIY space to play.
kd: If it's strictly for sound, Radio City, and you will never have a problem seeing the stage. For playing, I thought Mercury Lounge was pretty darn fun.


q: What piece(s) of culture are you really really excited about right now?
tt: Drive-thrus.
nk: The variety of specialty pizza places opening up in NYC.
kd: Honestly, I think the things I'm most excited about are the artistic and musical projects that my friends are doing.


q: Anything we should know about your latest project (whatever that might be)?
tt: My new dream is for our next tour van to also be a breakfast food truck where we would sell actual sharkmuffins (variety of flavors with guitar picks as fins) and the sharkmuffin drink (chocolate wine + cold brew iced coffee) along with our recorded merchandise.
nk: we are releasing a flexi-disc on Little Dickman records this Friday, Februay 12th at the Lost Room in LA featuring Lost Boy ? Davey Jones on guitar and Looms's Sharif Mekawy on drums. Next week we record our second LP, which will be our first album with our kick-ass drummer Kim Deuss.
kd: This is the first time I am getting to write drum parts and record with Sharkmuffin and it's really fun to be creative and try to help shape these songs.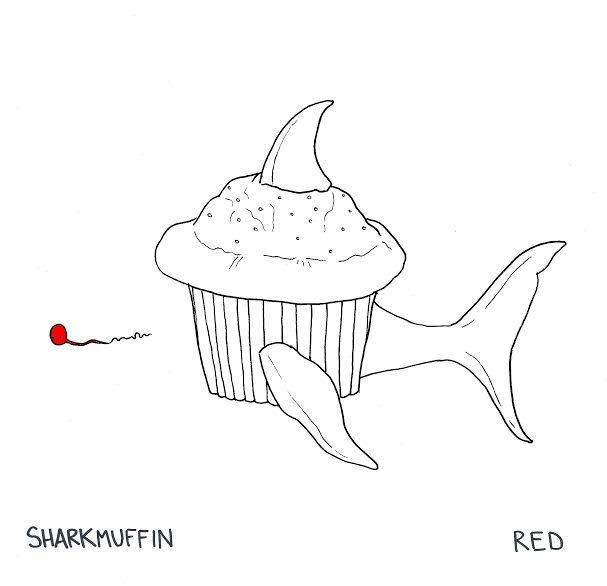 Watch Chartreuse…



And Sharkmuffin is going on TOUR!


West Coast!
2/12 @ The Lost Room, Los Angeles, CA
2/13 @ 4th Street Vine, Long Beach, CA
2/14 @ Strummer's, Fresno, CA
2/17 @ Soda Bar, San Diego, CA
2/18 @ Nitelight, Oakland, CA
2/19 @ TBA, San Francisco, CA
2/20 @ Redwood Bar, Los Angeles, CA
2/21 @ GNARBURGER (in-store), Los Angeles, CA
2/23 @ Hemlock Tavern, San Francisco, CA
2/24 @ Kelly's Olympian, Portland, OR
2/25 @ The Funhouse, Seattle, WA
2/26 @ Dante's, Portland, OR
2/27 @ Duffy's, Chico, CA
2/28 @ Five Star Bar, Los Angeles, CA


SXSW!
3/3 @ AVIV, Brooklyn, NY
3/4 @ Yacht Club, Asbury Park, NJ
3/5 @ Tralfamadore, Philadelphia, PA
3/6 @ The Garage, Winston-Salem, NC
3/7 @ Calico Room, Wilmington,NC
3/8 @ Reggie's, Wilmington, NC
3/9 @ The Wrecking Ball, Atlanta, GA
3/10 @ Jack Rabbits, Jacksonville, FL
3/11 @ TBA, New Orleans, LA
3/12 @ TBA, Memphis, TN
3/13 @ White Water Tavern, Little Rock, AL
3/14 @ Lolas on 6th, Fort Worth, TX
3/15-3/19 @ SXSX, Austin, TX
3/20 @ TBA, Houston, TX
3/21 @ Blind Mule, Mobile, AL
3/22 @ Georgia Theatre (roof), Athens, GA
3/23 @ house party, Nashville, TN
3/24 @ Magnolia Bar, Louisville, KY
3/25 @ Ace of Cups, Columbus, OH
3/26 @ Hucklebucks, Pottsville, PA
3/27 @ Shea Stadium, Brooklyn, NY


Come out to their SXSW tour kick off at Aviv on 3/3. You can RSVP @ https://www.facebook.com/events/955902821132030/.


Sharkmuffin is on the internet
Sharkmuffin is on Facebook
Sharkmuffin is on Twitter
Sharkmuffin is on Soundcloud
Sharkmuffin is on Bandcamp
Sharkmuffin is on Little Dickman
Sharkmuffin is on Soundcheck
Sharkmuffin is on Daytrotter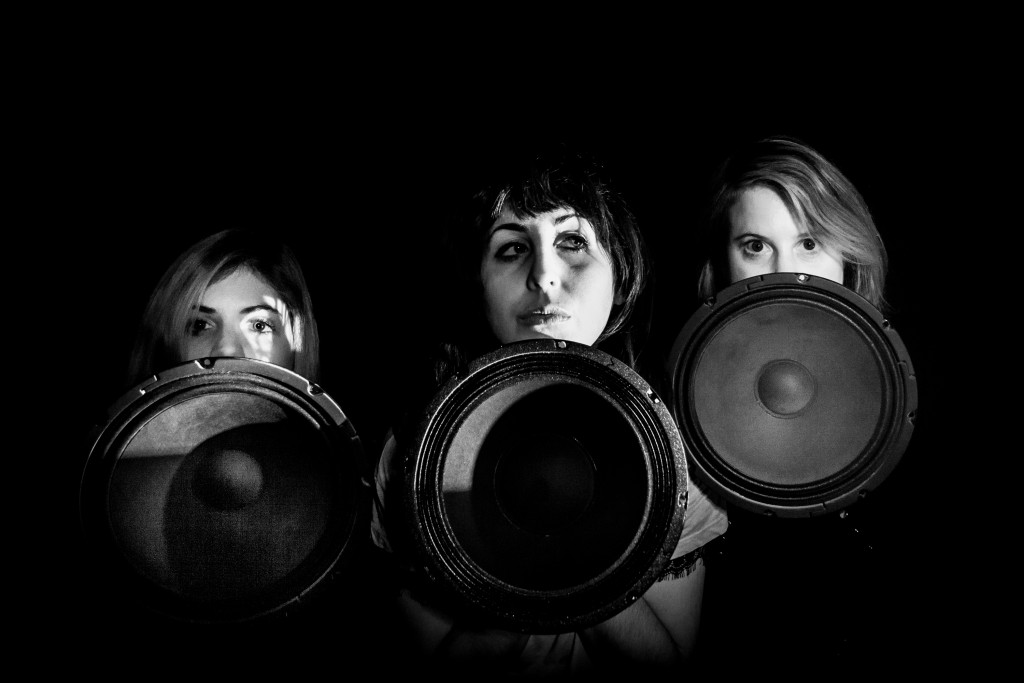 (Slightly) Related Posts: