show :: 2/5/16 @ The Gutter > Dead Tenants + AXONS + Death to Slater + Retail Space
GIMME TINNITUS Presents
Join us for the first GT presents show of 2016 with the dark postpunk of Dead Tenants, the electropop of AXONS, the Saved By The Bell hardcore of Death to Slater, and the poppy indiepop of Retail Space!
ed. note: Skulleater had to drop off :(
February 5th. Tomorrow. The Gutter. Mark yr calendar.


FB RSVP: https://www.facebook.com/events/1093535174012914/


2/5/16 @ The Gutter
$5 ~ 21+ (sorry) ~ 9pm



AND here is a flyer for the show above… s/o to the public domain section of the NYPL digital collection!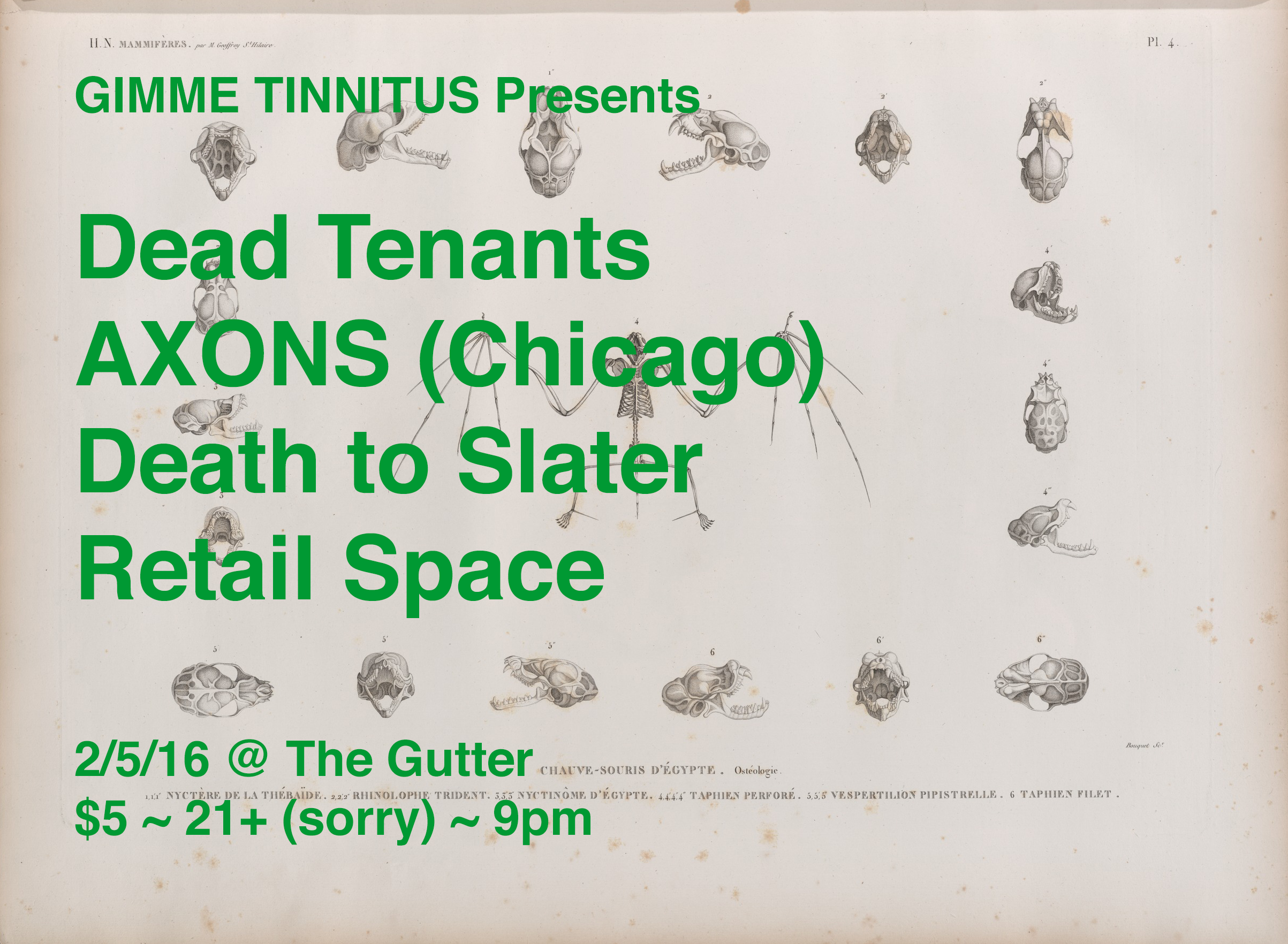 (Slightly) Related Posts: