stream these :: Parlor Walls + Mean Moon + Uniform + Operator Music Band + BIG BAND + Not Waving + SHOW ME THE BODY + Travis Trevisan + Damaged Bug + Parquet Courts + No Joy + Mouca Thai Mixtape


So, here is a round up of all the necessary audio/video streams from the past week or so. I'm pretty sure that I am leaving something out, so leave a comment and let me know what's missing (or not).

Listen.

Opposites by Parlor Walls
(pay what you want with all proceeds to Planned Parenthood)



BONUS: Crime Engine Failure (BreakThruRadioTV)




The Killing of America by Uniform




Creative Tube Bending by Operator Music Band
No Joy Tour Dates:

02/10 – Ottawa, ON – Pressed
02/11 – Toronto, ON – Baby G
02/21 – Boston, MA – Great Scott
02/22 – Providence, RI – Columbus Theater
02/23 – Baltimore, MD – Metro Gallery
02/24 – Philadelphia, PA – Kung Fu Necktie
02/25 – Brooklyn, NY – Shea Stadium
03/16-03/17 – Austin, TX – SXSW
03/18 – Dallas, TX – Not So Fun Weekend
03/19 – San Antonio, TX – Burger Records Hangover Festival
03/20 – Hot Springs, AR – The Valley of the Vapors Festival



มิกซ์ไทย, The Mouca Thai Mixtape


And I didn't even mention…


AND remember there's always lots to stream at the GIMME TINNITUS Soundcloud or the GT Youtubes, and also at the GT Tumblr too.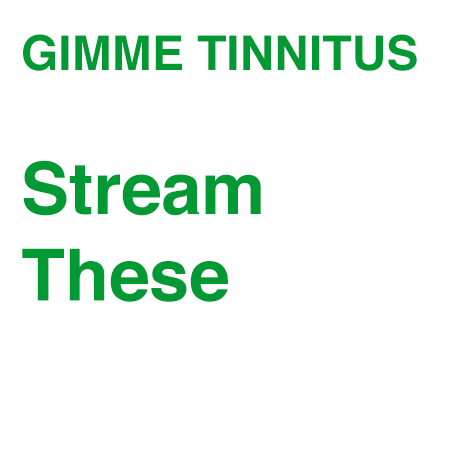 (Slightly) Related Posts: