stream these :: bears + Maneka + Eugene Sounds + Pinkwench + Washer + the EFFECTS + The Mad Doctors + Bless + Bootblacks + Spilling Blood + House of Feelings + Rubber + Nosaj Thing + BISON + WASNT WISNT + Mauno


So, here is a round up of all the necessary audio/video streams from the somewhat recent past. I'm pretty sure that I am leaving something out, so leave a comment and let me know what's missing (or not).

Listen.






Dracula (feat. Katie Capri) by Maneka





Eyes to the Light by the EFFECTS





Last Chance EP by House of Feelings





You Are Not The Ocean You Are The Patient by BISON





Sounds like adult revisionism by WASNT WISNT

And I didn't even mention…



AND remember there's always lots to stream at the GIMME TINNITUS Soundcloud or the GT Youtubes, and also at the GT Tumblr too.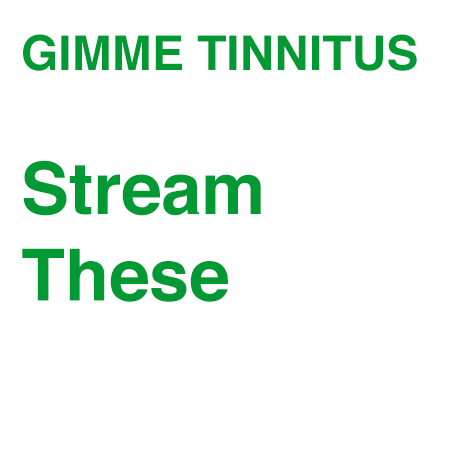 (Slightly) Related Posts: