stream these :: Pile + HAUNTED HORSES + Mean Moon + Complainer + Krallice + eyelet + EIS Records Sampler + Birthing Hips + Balmorhea + HEALTH x NOLIFE + Drahla + Rashōmon + Bucket Full of Teeth + Tipping Canoe + Anton Bordman


So, here is another round up of all the necessary audio/video streams from the somewhat recent past. I'm pretty sure that I am leaving something out, so leave a comment and let me know what's missing (or not).


Listen.
(as seen)








Detergent Gunfighter by Mean Moon





Split 7" w/ Gillian Carter by eyelet





EIS Records Sampler 2017 by Exploding In Sound Records





'Urge To Merge' by Birthing Hips





Sky Could Undress (Jefre Cantu-Ledesma Rework) by Balmorhea





HARD TO BE A GOD by HEALTH x NOLIFE





Yes, I was listening: David Glickman


Third Article EP by Drahla





Yes, I was listening: Stephen Pierce


IV by Bucket Full of Teeth
The Lurid Traversal Of Route 100 by Anton Bordman (from All The Days Are Numbered So comp CD)


AND remember there's always lots to stream at the GIMME TINNITUS Soundcloud or the GT Youtubes, and also at the GT Tumblr too.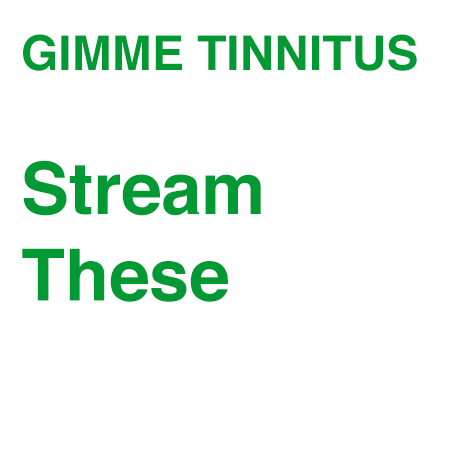 (Slightly) Related Posts: