stream these :: Think Tank + Palberta + Skeletonwitch + BUSDRIVER + Krishna + Mincemeat Or Tenspeed + Mezzanine Swimmers + Flasher + Spider Bags + Spirituals + Purling Hiss


So, here is a round up of all the necessary audio/video streams from the somewhat recent past. I'm pretty sure that I am leaving something out, so leave a comment and let me know what's missing (or not).


Listen.




Devouring Radiant Light by Skeletonwitch




Electricity is on our Side by BUSDRIVER




All Critters by MIncemeat Or Tenspeed




THE YOUTUBES


Cinnamon Gurl by Mezzanine Swimmers
(as seen)



Who's Got Time? by Flasher




Cop Dream / Black Eye (True Story) by Spider Bags




THE SOUNDCLOUDS


Spirituals / YT_003


AND remember there's always lots to stream at the GIMME TINNITUS Soundcloud or the GT Youtubes, and also at the GT Tumblr too.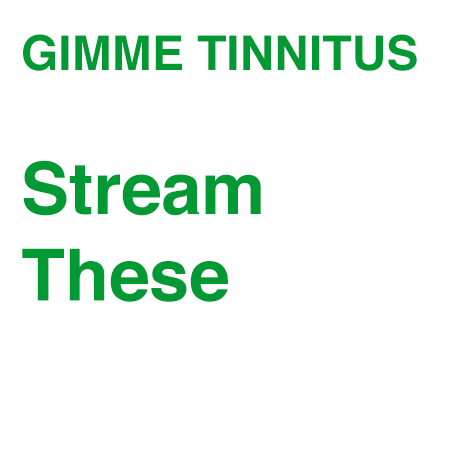 (Slightly) Related Posts: