stream these :: Sleepies + Shabazz Palaces + Pottery + Muro + Orden Mundial + S.H.I.T. + Tycho + P.E. + OXZ + Handle + African Head Charge + Cathedral Bells + Joe Steinhardt & Marissa Paternoster


So, here is a round up of some of the essential audio/video streams from the somewhat recent past (mostly). I'm pretty sure that I am leaving something out, so leave a comment and let me know what's missing (or not).


Listen.
(Sleepies & Video Daughters (Joint Record Release) w/ Godcaster, Flexi, Sunk Heaven @ Trans-Pecos 3/20/20)





The Don Of Diamond Dreams by Shabazz Palaces





Welcome to Bobby's Motel by Pottery





Sonido De La Negación by Muro / Orden Mundial





Hidden In Eternity by S.H.I.T.





THE YOUTUBES


Pink Shiver by P.E.





THE SOUNDCLOUDS


Rubber Necks by Handle





Dub Some More by African Head Charge





In Absentia by Cathedral Bells





THE KICKSTARTERS


Merriment – A graphic novel about the horrors of modern life by Joe Steinhardt and Marissa Paternoster
AND remember there's always lots to stream at the GIMME TINNITUS Soundcloud or the GT Youtubes, and also at the GT Tumblr too.


For example, here's the latest GT Soundcloud Reposted Mix…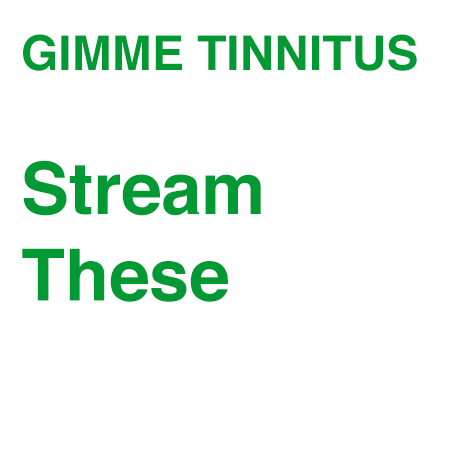 (Slightly) Related Posts: