q and also a :: Matt Robidoux


You may know him from early Speedy Ortiz recordings or Pony Bones or Curse Purse or Monopiece or Isness or Dirt and Copper or Temoleh or maybe the Adaptive Instrument Ensemble or his own solo work, well Matt Robidoux sent us these answers to our questions in this next installment of q and also a.


q: What is the first album you remember purchasing for yourself?
a: "Amish Paradise" cassette single by "Weird Al" Yankovic.




q: Is there an album you wished you knew about when you were younger?
a: I grew up on a lot of old school hip hop thanks to my mom who has always kept up with the times. I'll answer "The White Album" for this, which I didn't discover until my early 20's and I think I would have understood it enough to appreciate it when I was younger?




q: What is the last album that you purchased?
a: An autographed copy of my favorite 1960's Berkeley folksinger Malvina Reynolds' LP addressed "With Love to my dear friend Audrey" (from Amoeba records in exchange for some old DVDs).




q: What is one of your favorite memories of experiencing music in a live setting?
a: Hearing Milford Graves in the Peterborough, NH town hall a few years ago near where I grew up, as part of the annual "Thing In The Spring" festival. The way Milford Graves is able to tap into the collective energy of the audience (the "fundamental" as he calls it) is unlike anything I've ever seen.




q: What is the best and worst thing about being a musical artist in 2020?
a: What I prioritize about being a musician in 2020 is doing what I can to be an active agent in the community. I've been fortunate to have a working partnership with Adobe Books in San Francisco, who have given me the key to the shop and carte blanche in terms of booking, including now and then using the space to rehearse. There is an incredible music scene in the Bay Area and I'm happy to be a part of it. In my experience it is difficult to maintain a sustainable career as a musical artist in 2020.



q: What should we know about Brief Candles?
a: A few of the melodies are several years old and have been re-contextualized many times. The album was recorded in Montreal and Oakland and features some of my favorite players from those places. It was very much inspired by the work of "Blue" Gene Tyranny who was the studio director of the CCM at Mills College, where some of the record was recorded.




Listen to Brief Candles:



You can purchase Brief Candles @ http://mattrobidoux.bandcamp.com/


UPCOMING SHOWS (which may get cancelled due to COVID-19):
April 17 @ nett nett (Tijuana, MX)
w/ Hidhawk

​April 18 @ daby's house (Long Beach, CA)
w/ Hidhawk

May 10 – Live on KXSF (San Francisco, CA)
w/ Temoleh

May 12 – Active Music Series @ the uptown (Oakland, CA)
w/ Temoleh

​May 13 – Live on KZSU (Palo Alto, CA)
w/ Temoleh



Matt Robidoux is on the internet
Matt Robidoux is on Bandcamp
Matt Robidoux is on \\NULL|ZØNE//
Matt Robidoux is on Feeding Tube Records
Matt Robidoux is on Ydlmier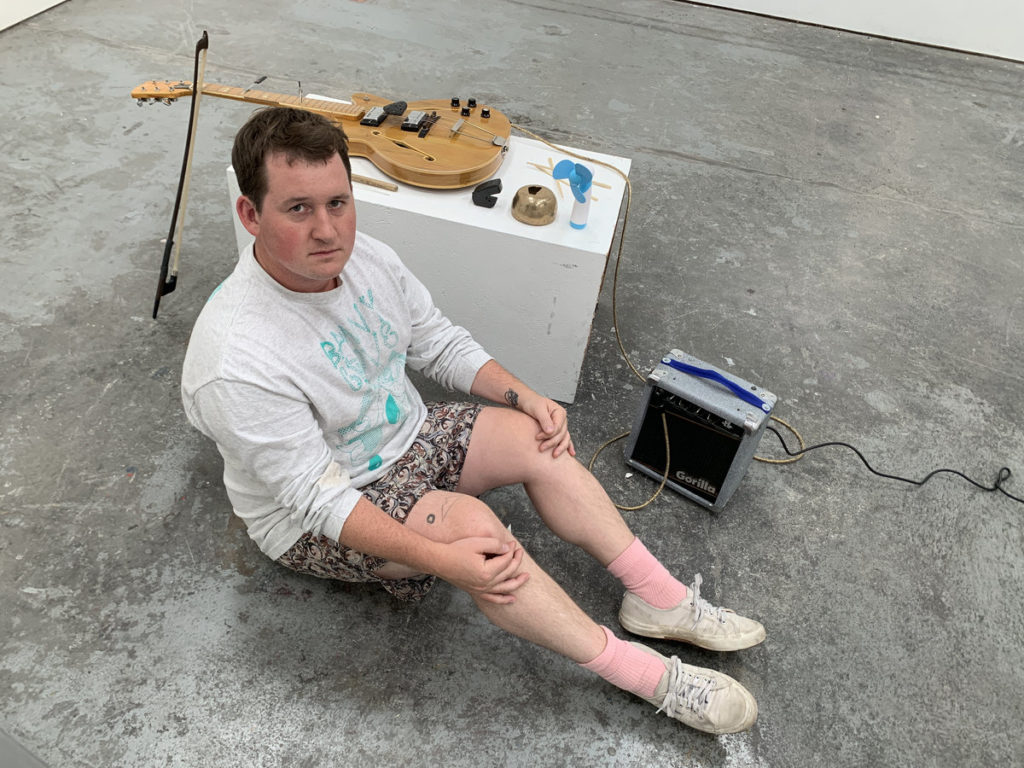 (Slightly) Related Posts: