podcast :: GIMME TINNITUS Radio Time > 6/14/20 (The All You Fascists Are Bound To Lose Edition)


Here is a recent episode of GIMME TINNITUS Radio Time on Newtown Radio!

Listen via Mixcloud…




The Playlist for 6/14/20:
Ju$t (Ft. Pharrell Williams and Zach De La Rocha) by Run The Jewels
Nothing Great About Britain by slowthai
MEGA CHURCH by Shabazz Palaces ft. Stas THEE Boss
FAST CASH FEAT. GENERALBACKPAIN by Spectacular Diagnostics
Frida ft. Quelle Chris & Fielded by Armand Hammer
BBeetttteerr DDaayyss by Sun Glitters
Zeaxanthin by Noveller
Waverly by Julia Kent
Thierno Adama Gaye by Tidiane Thiam
The Who's Who of Who Cares by Dougie Poole
Tropic Laurel by Baths
Pink Shiver by P.E.
No Nostalgia by Parts & Labor
Kellies by Tape Deck Mountain
(to all the) Sweaty People by BOAT
Grey and Blue by Kestrels
Slacker Mask by Dummy
Old Kids by Young Adults
My Head by Public Practice
No Apologies – Live by Shopping
Too Many Husbands by Coriky
Release the bees by CRASH THE SUPERYACHT
Evidence by Powerplant
Who Has Time To Protest? (Demo) by Sic Alps
Onna Bugeisha by Carl Sagan's Skate Shoes
The Soil by XETAS
Everyday World of Bodies by Rodan
Supernaut by Thou
On The Spit by Open City
Class Oppression by The Chisel
Modern World by Fried E/M
Borrachales vagabundo by Ratas Del Vaticano
Pahilo Bhet by Chepang
Biar Putih Tulang, Jangan Putih Mata by Sial
All You Fascists (Woody Guthrie Cover) by Billy Bragg & Wilco


BONUS STREAMS:


























Tune in this Sunday at 4pm @ newtownradio.com for another edition of GTRT! Hopefully, we will be live in the Newtown studio!


Newtown Radio is on the internet
Newtown Radio is on Facebook
Newtown Radio is on Twitter
Newtown Radio is on Youtube


If you like what you hear on GTRT, you should probably purchase music from the above artists at your local independent record store or better yet buy directly from the band (if possible).
And, if you haven't done it already, make sure you check out the other GTRT episodes.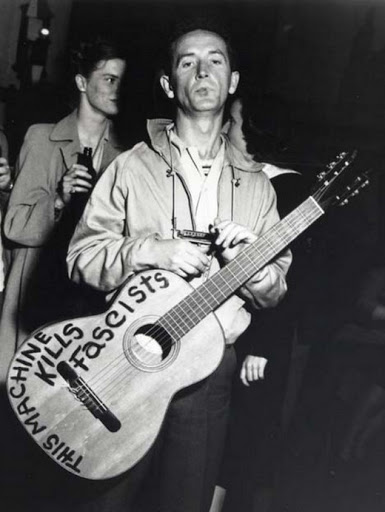 (Slightly) Related Posts: