stream these :: Screaming Females + Hum + Art Feynman + NRRRV + Catholic Block + Bush Tetras + COACH CAMPA + Profligate + HEALTH x FULL OF HELL + Black Marble + Bent Arcana + Fontaines D.C.


So, here is a round up of some of the essential audio/video streams from the somewhat recent past (mostly). I'm pretty sure that I am leaving something out, so leave a comment and let me know what's missing (or not).


Listen.





Half Price at 3:30 by Art Feynman





Boom in the Night (Original Studio Recordings 1980-1983) by Bush Tetras





IF YOU'VE GOT THE HAMMER by COACH CAMPA





Too Numb to Know by Profligate





THE YOUTUBES


FULL OF HEALTH :: HEALTH x FULL OF HELL





Misanthrope Gets Lunch by Bent Arcana





Televised Mind by Fontaines D.C.


AND remember there's always lots to stream at the GIMME TINNITUS Soundcloud or the GT Youtubes, and also at the GT Tumblr too.


For example, here's the latest GT Soundcloud Reposted Mix…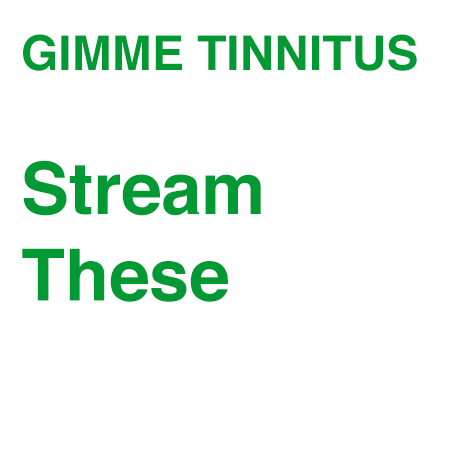 (Slightly) Related Posts: