Consider CLICKing: WFMU Free Music Archive coming soon + New BOAWS mix + Strange Boys tour with Mika Miko + New Woods + More
– Just a few more days until the launch of WFMU's awesome Free Music Archive (plus a party at The Bell House). According to MBV, "The library features 5000+ tracks, all of which are available as high-quality mp3s– and it's open to the public without restrictions, registration, advertisements or fees." More deets are… here.
Downloadable: The Freak Was Clean (wmfu mp3) by Thee Oh Sees
– The Built On A Weak Spot monthly mix is available… here.
– The Strange Boys are going on tour with Mika Miko. They will be hitting the Market Hotel and Cake Shop in June.
Downloadable: Heard You Wanna Beat Me Up (forcefield mp3)
– Head over to the The Needle Drop to pick up a new track by Woods… here. Maybe I'll even post it here?
– For April Fool's, Apple is giving away John Cage's non-song 4'33 (itunes link). Props to the Giz. Also my favorite April Fool's post so far is this one.
– The recap of Harlem's Lounge Act is up at The Futurist… here. More SXSW '09 WOXYness is… here.
Downloadable: Psychedelic Tits (Live on WOXY) (woxy mp3)
– DL (not stream) the new percussive Eels track @ Twelve Major Chords… here.
– [April Fool's Prank] Fluxblog is no longer gonna post about music… here. In other news, look for Fluxblog's Matthew Perpetua writing at Pitchfork.
– Have you listened to Venice Is Sinking yet? No? Well get to it. If you like, buy their album… here.
Downloadable: Okay (team clermont mp3)
– The new Contrast Podcast deets are… here.
Downloadable: The Arms (mp3)
My Contribution: Arms Against Atrophy (mp3) by Titus Andronicus
– Finally, The Laughing are hitting the road for a brief tour. They will be at The Delancey on April 4.
Downloadable: Canopy (artifact workshop mp3)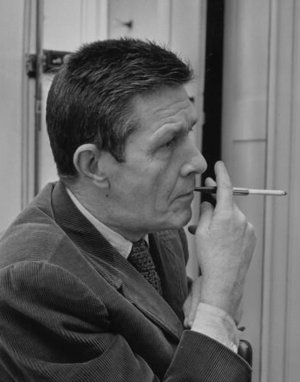 (Slightly) Related Posts: