mp3: Super Tennis > Billy Ocean
I was clicking through eMusic the other day when I ran across Super Tennis. This aggropop outfit from the North of London is part of the new breed of high energy music coming out of the UK. When I say "high energy" do you automatically think Dananananaykroyd?? Well you should. Getting back to Super Tennis, I have noticed that the band has taken to being photoed/performing wearing tennis whites with headbands. This seems rather functional and good on them for choosing appropriate attire even if it increases the chances of some "punter" calling them "wankers." Hopefully, these guys will come over to the US (New York, specifically) sometime in the near future. In the meantime, listen to a song I assume was inspired by a certain 80's popstar.
Downloadable: Billy Ocean (mp3)
Myspace page is here.
Faux Discx is here.
Banquet Records is here.
Amazon MP3 page is here.
eMusic page is here.
P.S. – If you happen to have a copy of their free EP, send me an email or tweet at me.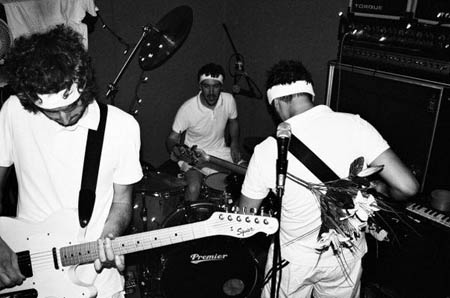 (Slightly) Related Posts: