bestof2009 :: The Year In Free Albums
While I've already revealed my favorite album of 2009 (which includes Pollination's free IO EP), I thought I might share some of the better albums released by artists and labels free of charge.
This is the Year in Free Albums.
1. Surface by RENMINBI
Listen: Portland (mp3)


2. Mixtape by The Years
Listen: Dewjuice (mp3)


3. Fear! by Shark?
Listen: I've Got Friends (mp3)


4. New Raytheonport by Gary War
Listen: Clouds Went That Way (mp3)
NOTE: This album came out in 2008, but the FMA started giving it away in 2009.


5. Texas Compilation from Exponential Records
Listen: Upon the 49th Day (mp3) by Ernest Gonzales


6. Thanks But No Thanks by Phaseone
Listen: Temp Tags / Starfox (mp3)
NOTE: Phaseone and Frank Heat put out a free remix album entitled White Collar Crime. It is available at The Forkcast or Banter Media.


7. West Coast by Junk Culture
Listen: Carmel Valley Girls (mp3)
NOTE: This album is actually pay-what-you-want which includes the price of free.


8. Mixtape Volume Four by The Hood Internet
Listen: The Hood Internet – Good Ol' Fashion Rump Shaker (Beastie Boys x Matt & Kim) (soundcloud)

9. Lefse Records Compilation
Listen: Open Water (mp3) by A Grave With No Name


10. WRAP BOOTY by PROFESSOR CALCULUS
Listen: STAB ALLEY (mp3)
props to FMLY


11. See Mystery Lights Instrumentals by Yâ–³CHT
Listen: Summer Song (Instrumental) (mp3)


12. ATL RMX from Adult Swim & Rockstar Games
Listen: Sideways (SALEM Drag Chop remix) (mp3) by Playboy Tre


13. Cybersex Digital Sampler from Sub Pop
Listen: Son of a Gun (mp3) by The Vaselines


If you want to download all the individual tracks in this post, you should think about installing the DownThemAll! Firefox extension.

More Best of 2009 Coverage:
Songs | Albums | Videos | MP3 Blogs | Photos | Mixtape | Off My Radar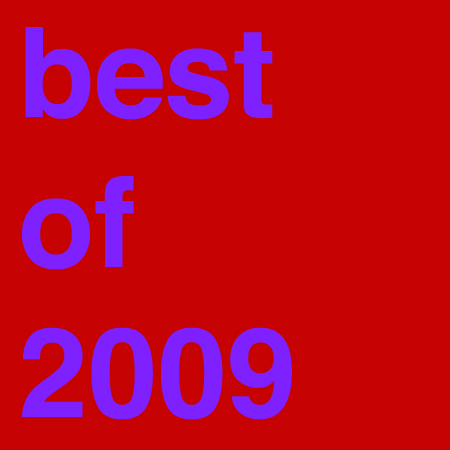 (Slightly) Related Posts: