q and also a :: DINOWALRUS
And now a new feature here at GIMME TINNITUS, q and also a, where I chat/email with bands and they answer some questions. To kick off the feature I met up with Pete from Dinowalrus. Here we go…
q: What is the last song you heard?
a: The hour-long composition E2-E4 by Ash Ra Tempel guitarist, Manuel Göttsching.
Listen: E2-E4 snippet (youtube)
q: What is your favorite food?
a: St Louis style ribs (in particular, the ones at Pappy's Smoke House).
q: What is your favorite band to see live?
a: Comets On Fire or Boredoms… a distant 3rd would probably be HEALTH.
Listen: Lets Take it All (mp3) by Comets On Fire
q: What is your favorite NYC venue?
a: We've had really great shows at Music Hall of Williamsburg and Dead Herring.
q: OK, President Obama appoints you as the first Secretary of Culture, to whom do you give your first grant?
a: Excepter.
Listen: Kill People (mp3)
q: Anything we should know about your album, %?
a: The album was "informed by the liberation of moving to NYC in 2006 and finding that, at the time, there was an audience for pretty crazy and mutant music." DINOWALRUS didn't know at first whether it would fall into the "indie" scene or the "art noise" scene, though now they have found themselves to be the weirdest band on the indie scene rather than the poppiest band on the noise scene. There were a bunch of especially inspring bands around in 2006 that were "challenging" their listeners to, sonically, go places they had never been before, including Parts & Labor, Dirty Projectors, Psychic Ills, and Gang Gang Dance…and I think our approach was informed by that more than anything else. Ironically, earnest and classic indie rock appears to be all the rage now, and I've been pretty bored with that!
Listen:
Fractured Skies (mp3) by Parts & Labor
Gimmie Gimmie Gimmie (mp3) by Dirty Projectors
Killers (mp3) by Psychic Ills
Nicoman (mp3) by Gang Gang Dance
"If you are serious about music, when you make an album you have to take 45 years of pop/rock history in account, and I think this album was informed as much by trying to find a unique place in music history as it was by current happenings around town," and Dinowalrus wanted to put out something that was "mind blowing." % doesn't really have "a direct pop sensibility," but it will "keep on your toes" and "make you feel free."
So, if you are bored with present form of lofipoppunk that seems to be everywhere now, check out some DINOWALRUS:
Listen:
BEAD (mp3)
Nuke Duke 'Em (mp3)
In the future, they will probably narrow their focus a bit, and not cram as many ideas into their next album. Pete is currently working on two recording side projects, one is an album of stadium metal and the other one is a baggy Madchester acid house record.
There will be no trek to SXSW this year for Dinowalrus, but they are doing a small mid-Atlantic tour, and a New England tour Plus, they are working on setting up a tour in April of California with Tempo No Tempo. They are playing a show tomorrow (1/30) and also next Thursday (2/4)…
Upcoming Shows:
Jan 30 @ House Of Yes w/ Javelin, The Shivers, Ava Luna, and Shark?
Feb 4 @ Littlefield w/ The Vandelles and The Naked Hearts
Dinowalrus is on Myspace.
Dinowalrus is on Facebook.
Kanine Records is here.
igetrvng is here.
IMPOSE Records is here.
Insound page is here.
Amazon MP3 page is here.
eMusic page is here.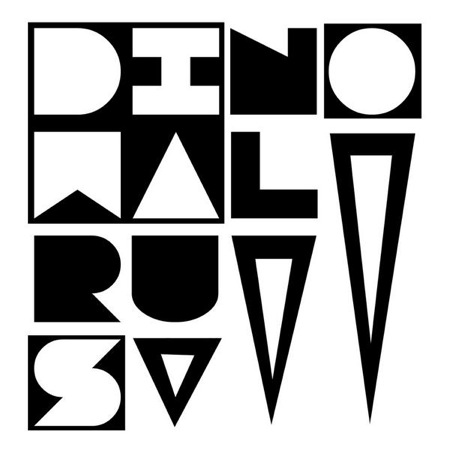 (Slightly) Related Posts: