q and also a :: Pollination
Next up in our q and also a series are the answers from the crafter of noise and beats named POLLINATION.
q: What is the last song you (really) heard?
q: What is your favorite food?
a: Any kind of New Mexican (I am required by state law to say this). Specifically, a carne adovada burrito from Garcia's Kitchen. Or, alternately, a breakfast burrito from The Frontier.
q: What is your favorite band to see live?
a: The Flaming Lips around the time they were touring for The Soft Bulletin. I'm a sucker for confetti and fake blood.
Listen: Riding to Work in the Year 2025 (You're Invisible Now) (mp3) by The Flaming Lips
q: What is your favorite venue in NYC (if applicable)?
a: n/a. I have been to NY once but that was 10 years ago and I don't remember anything about it except for freezing to death and buying a fake ID in a luggage store.
q: OK, President Obama appoints you as the first Secretary of Culture, to whom do you give your first grant?
a: Hmm, probably Aether, or Zoon van snooK if I could give it to someone in the UK.
Listen:
Nothing Brings Me Down (mp3) by Aether
Bibliophone (mp3) by Zoon van snooK (mp3 removed per artist request)
q: Anything we should know about your latest project (whatever that might be)?
a: Well, the DOTW album is coming out in a few months (ed. note: Day Of The Woman is a collaboration with Yppah and Stenographer). Also there are some new Pollination EPs waiting in the wings and hopefully some sort of tour… should be a pretty decent year.
Here is an advance track from the Day Of The Woman album.
Listen: Jennifer Hills (mp3) by Day Of The Woman
Here is one Pollination track as remixed two different ways by the other members of Day Of The Woman.
Listen:
Some Sun (Yppah Remix) (mp3)
Some Sun (Stenographer Remix) (mp3)
Here is a Pollination track that showed up recently on Soundcloud.
Listen: Quartz Controller (mp3)
Pollination is on Soundcloud.
Pollination is on Myspace.
Pollination is on Facebook.
Pollination is on Twitter.
Exponential Records is here.
Bandcamp page is here.
Amazon MP3 page is here.
eMusic page is here.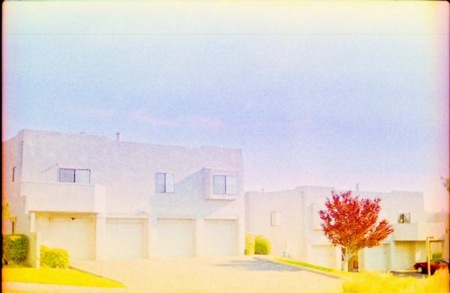 (Slightly) Related Posts: