q and also :: Warpaint
LA artrockers Warpaint sent in these shall we say sightly laconic answers in our continuing interview series, q and also a.
q: What is the last song you (really) heard?
a: I Wanna Be Adored (youtube) by The Stone Roses
q: What is your favorite food?
a: Japanese food. Currently in love with miso.
q: What is your favorite band to see live?
Listen: I Might Be Wrong (lala link)

Watch: 15 Step (Live In Poland) (youtube)
q: What is your favorite venue in NYC (if applicable)?
a: I don't think I've attended my favourite yet..
q: OK, President Obama appoints you as the first Secretary of Culture, to whom do you give your first grant?
a: ARTS for the kids.
q: Anything we should know about your latest project (whatever that might be)?
a: We are making a record. Comes out in June*.
Listen to a couple songs from Warpaint's recent EP, Exquisite Corpse.
Downloadable:
Elephants (mp3)
Billie Holiday (mp3)
Warpaint is on Myspace.
Warpaint is on Facebook.
Warpaint is on Twitter.
Rough Trade is here.
Manimal Vinyl is here.
RCRDLBL page is here.
Insound page is here.
Amazon MP3 page is here.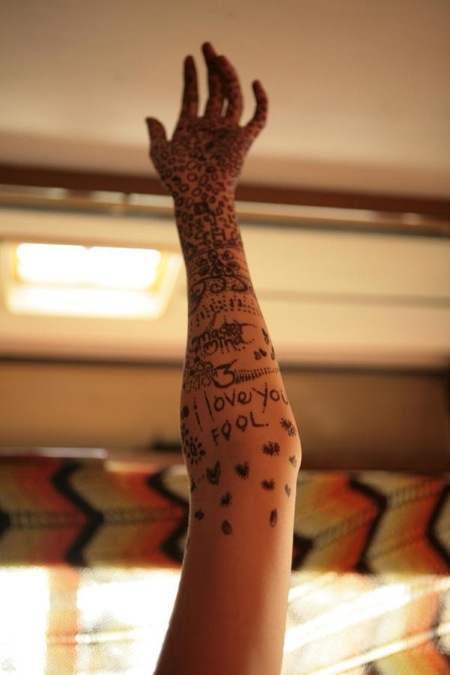 (Slightly) Related Posts: