q and also a :: Magnetic Island
Here is the next installment in out continuing interview series q and also a. These are the answers from Lisa of Magnetic Island (and formerly Renminbi)…
q: What is the last song you (really) heard?
a: Actually, a new Magnetic Island tune we rehearsed for the first time the other night. I was listening back to the tape to see how it's sounding.
Listen: Summer Phase (Demo) (mp3)
q: What is your favorite food?
a: If I could only have one food on a desert island, it would be Mexican. Bean and cheese burritos, Cali style. My new favorite place is L.A. Burrito in the 'Burg. Don't miss Calexico in the Slope, either!
q: What is your favorite band to see live?
a: Back in the day it was Sleater-Kinney. They just rocked the house. Also, Sonic Youth and Patti Smith never seem to disappoint. On the current local scene, I love seeing Calves — they are an experimental noise group and always destroy it. Also, Aa, Pet Ghost Project, Taigaa! and Here We Go Magic. They all bring it.
Listen: All Hands On The Bad One (mp3) by Sleater-Kinney
Listen: The Diamond Sea (Edit) (mp3) by Sonic Youth
Watch: Gloria (Live in Germany 1979) (youtube) by Patti Smith
Listen: oh, boring (mp3) by Calves
Listen: Age of Automatics (mp3) by Pet Ghost Project
Listen: In The Decay (mp3) by Taigaa!
Listen: Collector (mp3) by Here We Go Magic
q: What is your favorite venue in NYC (if applicable)?
a: DIY/loft shows are where it's at. There are a lot of good spaces around and the vibe is really pure at these shows. For playing, Boobzone and Fort Useless are new favorites. For seeing others, Glasslands and Monster Island Basement are always pretty rad.
q: OK, President Obama appoints you as the first Secretary of Culture, to whom do you give your first grant?
a: Little Hamilton, a DIY space and community center in Nashville, TN. One of the most inspiring and impressive DIY spots we played on our tour last summer. They've got programs for kids during the day, they have a zine lending library/store set up, and they throw all-ages shows at night.
If I were to give the grant to a band, it would probably be Mr. Airplane Man. I'm not even 100% sure they are still active, but they are a girl-duo from MA who make gorgeous, reverb-drenched heartbreakers that are pleasingly retro. "Up in the Room" is a personal fave — knocks my socks off every time.
Listen: Up in the Room (mp3) by Mr. Airplane Man
Ed. Note: Be sure to also check out Sister Spaceman.
q: Anything we should know about your latest project (whatever that might be)?
a: Magnetic Island grew out of the ashes of Renminbi, and is about branching out to collaborate with different musicians from different backgrounds. Our focus will be on putting songs out as soon as we can and not necessarily waiting around to have full albums recorded and manufactured. We'll have a new single out in May and probably an EP (or a couple of digital 7 inches) in June.
Here is the other Magnetic Island song. It is a Reed/Cale cover.
Listen: A Dream (mp3)
And here are a couple tracks from Renminbi.
Listen: Siobhan (mp3)
Listen: Set-Up (mp3)
If you like, make sure you grab the Surface EP for free on the EP minisite @ CASH.
Upcoming Dates:
May 11 @ Fontana's Bar (w/ Fiasco and The Danvilles)
May 14 @ Spike Hill (w/Pet Ghost Project)
May 30 @ Passport 2 Taiwan Festival in Union Square Park
Magnetic Island is on Myspace
Magnetic Island is on Facebook
Magnetic Island is on Twitter
Magnetic Island is on CASH Music
Magnetic Island is on elbo.ws
Magnetic Island is on Hype Machine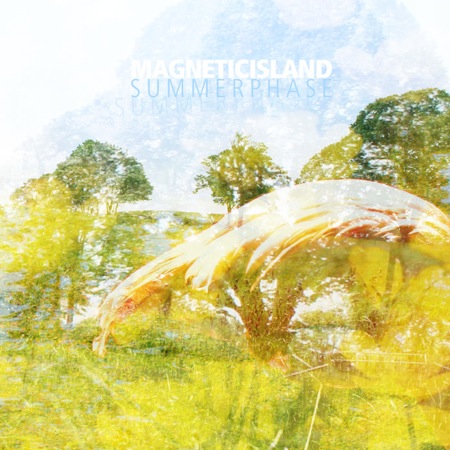 (Slightly) Related Posts: