mp3 :: Slothbear > Little Qid
Wait a sec, Slothbear's self-produced full length debut, Qids never received a post here on GIMME TINNITUS. My apologies. The band combines jangly 90's guitar tones with a spacey ethereal quality that will get stuck in your head. So, if you just want a taste of Slothbear and don't want to invest in downloading a whole zip, listen to this.
Downloadable: Little Qid (mp3)
You can also download the whole thing.
Downloadable: Qids (mediafire)
I'm pretty sure that once you listen to the whole album, you will totally want to buy Qids for $5.99 @ Amazon MP3.
You can read the Slothbear q and also a… here.
Upcoming NYC Show:
Jun 14 @ Public Assembly
Slothbear is on Myspace
Slothbear is on Facebook
Slothbear is on Twitter
Slothbear is on Blogspot
Slothbear is on Hype Machine
Slothbear is on elbo.ws
Slothbear is on Vanity Imprint
Slothbear is on Rack And Ruin
Slothbear is on Amazon MP3
BONUSES:
Exceptional Bastards (mp3)
The Slothbear EP (rack and ruin zip)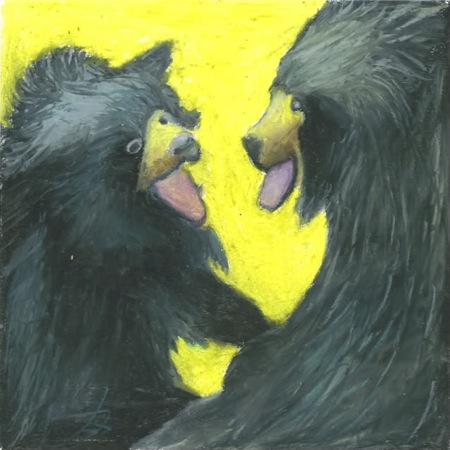 (Slightly) Related Posts: