mp3s :: NOT POSTED Mix, Vol. 7
It's time to listen to the tracks I have not posted recently. Here is the next NOT POSTED mix. These are some of the songs that would get their own individual posts here on GIMME TINNITUS, if I only had the time. This mix starts out all punk rocky and ends with remix bliss. Listen.
Downloadables:
Upside Down (mp3) by OFF!
Heavenward Grand Prix (mp3) by Japandroids
Would You Wait For Me Too? (mp3) by Bad Sports
Coma Summer (mp3) by Weekend
Head Bugs (mp3) by Weird Wives
TRANSPARENCY IS THE NEW MYSTERY (mp3) by Marnie Stern
Same Mistakes (mp3) by Cinema Red And Blue
DREAM CARGOES (mp3) by True Womanhood
Sung (Not Said) (mp3) by Magnetic Island
I am the Ocean (mp3) by Gentle
Phone Home from the Edge (mp3) by Dinowalrus
Empire (Freelance Whales Remix) (mp3) by Jukebox the Ghost
Comin' Through (mp3) by The War On Drugs
I Will Not Fall (mp3) by Celebration
Snow & Taxis (mp3) by Gold Panda
FM Tan Sexy (mp3) by El Guincho
Enceladus (Daso Remix) (mp3) by Mux Mool
Throwing Shade (Max Tundra Remix) (mp3) by Abe Vigoda
Bikes (PEPEPIANO Remix) (mp3) by Houses/Teen Daze
Be sure to check out the other NOT POSTED mixes.
And if you like what you hear you should probably purchase music from the above artists at any of these fine online retailers (or your local independent record store):
Insound | Amazon MP3 | eMusic | Other Music
Also, If you want to download all (or most of) the tracks in this post, you should probably think about installing the DownThemAll! or FlashGot Firefox extensions.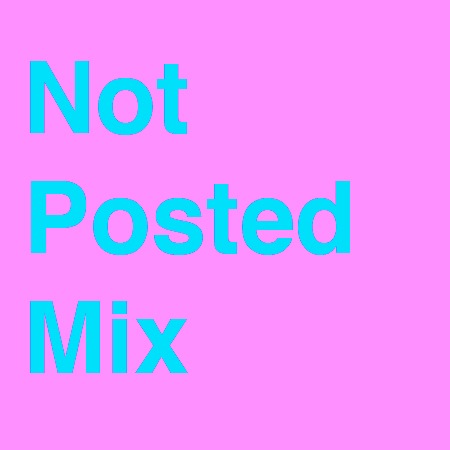 (Slightly) Related Posts: