best of 2.01k :: Favorite Daytrotter Tracks
Continuing our best of 2010 coverage we now look at some of the awesome songs recorded by our pals at Daytrotter this year. And I will just go and say it… Daytrotter is quite possibly my favorite places to find music on the internet. If you are not clicking over there at least one a week, you are really missing out. Yes, you have to register and use their java-based downloader thingy, but it is so worth it. These are our favorite Daytrottin' tracks of 2010. Listen.
Downloadables:
Here are some more Daytrotter sessions from this year to check out:
ARMS
Balmorhea
Dinosaur Feathers
Fang Island
Ganglians
Mountain Man
No Joy
Oh No Ono
Ty Segal
SUUNS
Thank You
Unicycle Loves You
And mind you, this is but the tip of proverbial iceberg.
Oh, and be sure to check out the rest of our of best of posts.
Additionally, if you like what you hear you should probably purchase music from the above artists at any of these fine online retailers (or your local independent record store):
Insound | Amazon MP3 | eMusic | Other Music
Also, If you want to download all (or most of) the tracks in this post, you should probably think about installing the DownThemAll! or FlashGot Firefox extensions.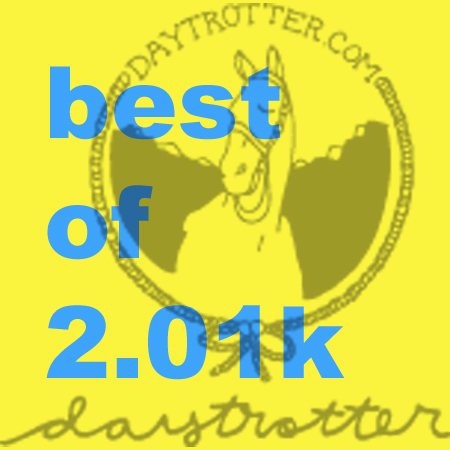 (Slightly) Related Posts: