mp3 :: Mi Ami > Dolphins (Ital Mix)
Mi Ami is now a duo with Damon Palermo on a 707 drum machine plus a sampler that uses floppy disks and Daniel Martin-McCormick on the mic and keyboard.
Gone are the tribal drums. Gone are shrieks and squeals of guitar. (Gone is their former bassist Jacob Long). But this is still Mi Ami. This is a "melting, dystopian refraction of left-field new age, lush soundscapes and Italo daydreams."
If you are in or around NYC, you can sample their new sonic palette in a live setting at Glasslands this Saturday or catch their DJ set at Public Assembly on Sunday.
We tumbled this track last week, and now we share it with you. Listen.
Downloadable: Dolphins (Ital Mix) (mp3)
Streamable: Dolphins (vimeo)
Upcoming NYC Shows:
You can order the limited edition Dolphins 12″ @ thrilljockey.com.
Mi Ami is on Facebook
Mi Ami is on Myspace
Mi Ami is on elbo.ws
Mi Ami is on Hype Machine
Mi Ami is on Thrill Jockey
Mi Ami is on Quarterstick Records
Mi Ami is on RCRD LBL
Mi Ami is on Insound
Mi Ami is on Amazon MP3
Mi Ami is on eMusic
BONUS: Hard Up (mp3)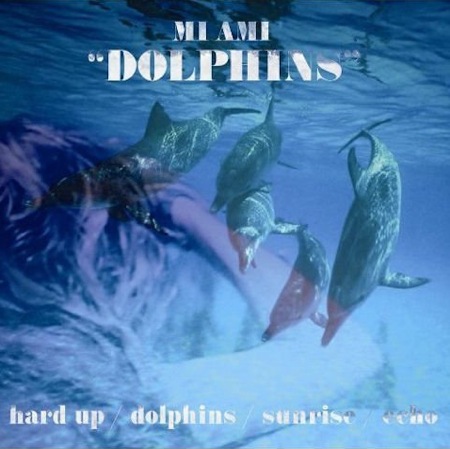 (Slightly) Related Posts: