q and also a :: ZAZA
Danny Taylor of ZAZA sent us these answers to our questions in this next installment of the q and also a series.
q: What is the last song you (really) heard?
a: Scott Walker's "Clara".
Streamable: Clara (youtube)
q: What is your favorite beverage?
a: Orbitz.
q: What is your favorite band to see live?
a: Rock show, hands down Black Rebel Motorcycle Club. Holy Fuck's rhythm section is amazing. Serena Maneesh are a force. Looking forward to Kurt Feldman's (Depreciation Guild / Pains Of Being Pure At Heart) new project Ice Choir.
Downloadable:
Ain't No Easy Way (mp3) by Black Rebel Motorcycle Club
Lovely Allen (mp3) by Holy Fuck
I Just Want To See Your Face (mp3) by Serena Maneesh
Streamable: Ice Choir Demos (bandcamp)
q: What is your favorite venue (in NYC, if applicable)?
a: One of our best shows was as the lone opener to a sold out crowd of 500 hardcore trip hop fans. We enjoy awkward spaces.
q: What piece(s) of culture are you really really excited about right now?
a: The growing individualism and independence of the arts. I think we've been in a transitory period for the last decade and the old industry dinosaurs are finally turning into oil.
q: Anything we should know about your latest project (whatever that might be)?
a: We are working on having our next release be a series of EP's, all around a central theme. Mini operas. Also planning on remixing Sacred Geometry for subwoofer destruction.
Downloadables:
Distance Creator (mp3)
Sooner or Later (mp3)
Streamable: Sacred Geometry (bandcamp)
You can purchase Sacred Geometry for $10 @ zazasound.bandcamp.com.
Upcoming NYC Shows:
And be sure to check out the rest of the q and also a series… here.
ZAZA is on the internet
ZAZA is on Bandcamp
ZAZA is on Facebook
ZAZA is on Twitter
ZAZA is on Myspace
ZAZA is on elbo.ws
ZAZA is on Hype Machine
ZAZA is on Kanine Records
ZAZA is on RCRD LBL
ZAZA is on Other Music
ZAZA is on Insound
ZAZA is on Amazon MP3
ZAZA is on eMusic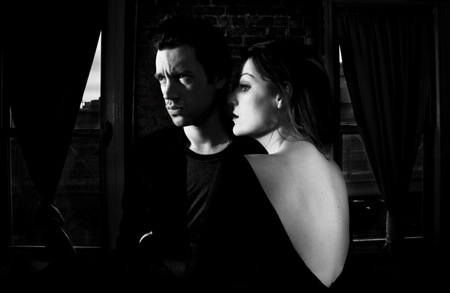 (Slightly) Related Posts: